Inkjet and toner cartridges are essential components of any printing system. They're responsible for dispensing
ink and toner
onto paper to create high-quality prints. When it comes to choosing the right cartridges, you want a reliable brand that emphasizes quality, affordability, and sustainability, like
Ggimage
. Ggimage is a global leader in producing replacement laser cartridges, replacement ink cartridges, remanufactured ink cartridges, and remanufactured toner cartridges. Their focus on creating products that are dependable, affordable, and sustainable while maintaining an emphasis on quality has made them a top choice among customers worldwide.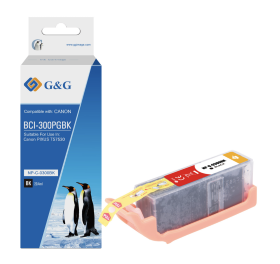 The Various Cartridge Types
To fulfill the demands of varied users, ggimage offers a variety of cartridge kinds. Here is a list of all the many types:
1. Substitution Laser Toner Cartridges To print text and images of the highest quality, these cartridges contain toner powder. They are useful for offices since they swiftly print big numbers of pages.
2. Replacement Ink Cartridges: These cartridges print vibrant documents and images in excellent resolution using liquid ink. They are ideal for personal usage or small enterprises that occasionally need to print.
3. Remanufactured ink cartridges: These cartridges are environmentally good because they are made from recycled ink cartridges. They offer quality without compromising on price.
4. Remanufactured toner cartridges are an inexpensive and environmentally friendly alternative because, like remanufactured ink cartridges, they are made from recycled toner cartridges.
Quality Assurance
Ggimage products go through rigorous quality control processes to ensure that they meet the highest standards. The company continues to invest in state-of-the-art research and development, modernized automated production lines, and improved customer services to continually enhance product quality.
Green Products
Ggimage products come in green packaging, emphasizing the company's commitment to sustainability. The packaging is made from eco-friendly materials, and the products were created with sustainability in mind.
Customer Satisfaction
Ggimage's commitment to quality and sustainability has led to happy customers worldwide. The company's dedication to providing the best printing materials, image supplies, and services that are dependably of the highest quality, non-infringing, affordable, and sustainable means that customers can trust their products. Ggimage also offers excellent customer service, ensuring customer satisfaction every step of the way.
Conclusion
Ggimage is a top choice for inkjet and toner cartridges due to their emphasis on quality, affordability, and sustainability. Their commitment to research and development, modernized automated production lines, and improved customer service ensure that their products meet the highest standards. By choosing Ggimage, customers can trust that they're purchasing high-quality, dependable, and environmentally friendly products.