If you're in the market for wholesale toner suppliers, you've probably noticed that there are a lot of options out there. But how do you know which one to choose? You want a supplier that offers high-quality products at a competitive price, but you also want to work with a company that values innovation and is always looking for ways to improve. Enter
Ggimage
. This leading
wholesale toner supplier
is changing the game when it comes to the cartridge clutch. With their innovative product lineup and commitment to customer satisfaction, Ggimage is quickly becoming a go-to source for businesses of all sizes.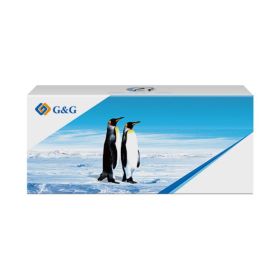 Advantages of Working with Ggimage
When you partner with Ggimage, you can rest assured that you're working with a company that truly cares about your success. Here are just a few of the many advantages of choosing Ggimage as your wholesale toner supplier:
1. High-Quality Products: Ggimage is committed to providing only the highest quality replacement laser cartridges, replacement ink cartridges, remanufactured ink cartridges, and remanufactured toner cartridges. All of their products are rigorously tested to ensure they meet or exceed OEM (original equipment manufacturer) standards.
2. Competitive Pricing: Ggimage understands that businesses need to keep their costs under control in order to stay competitive. That's why they offer some of the most competitive pricing in the industry without sacrificing quality.
3. Innovative Solutions: The team at Ggimage is constantly working on new and innovative solutions to common cartridge clutch problems. They're not satisfied with simply offering the same old products as everyone else; they want to be at the forefront of the industry.
So, what exactly does Ggimage offer in terms of replacement cartridges? Let's take a closer look at their product lineup:
1. Replacement Laser Cartridges: Ggimage offers a wide range of replacement laser cartridges for popular printer brands, including HP, Canon, Brother, and more.
2. Replacement Ink Cartridges: If you're in need of replacement ink cartridges, Ggimage has got you covered. They offer high-quality cartridges for both inkjet and photo printers.
3. Remanufactured Ink Cartridges: Looking for an eco-friendly option? Ggimage's remanufactured ink cartridges are an excellent choice. They're made from recycled materials and are just as reliable as their OEM counterparts.
4. Remanufactured Toner Cartridges: For businesses that rely heavily on toner-based printing, Ggimage's remanufactured toner cartridges are a cost-effective solution. They're available for a wide range of printer brands and models.