When it comes to printing consumables,
GGimage
stands as a brand that places a high value on quality and customer satisfaction.Our
Pixma ink cartridge
s are meticulously designed to ensure seamless compatibility with Canon Pixma MG5440/5540/6340/6440/7140, MX 924, and iP7240 printers, providing you with a worry-free printing experience. In this article, we will delve into the excellence of GGimage's Pixma cartridges,with a special focus on the NP-C-0450 XLBK (PG) model, designed to elevate your printing experience.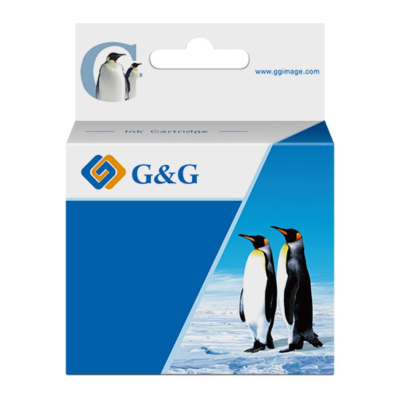 Pixma Cartridge Model - NP-C-0450 XLBK (PG)
Our Pixma ink cartridge range includes the NP-C-0450 XLBK (PG) model, a testament to GGimage's commitment to delivering high-quality printing solutions. This compatible cartridge boasts an impressive page yield of 500, allowing you to print numerous documents and photos without the hassle of frequent cartridge changes. Whether you're managing a busy office or enjoying home printing projects, GGimage's Pixma cartridges offer the reliability and longevity you need.
Highlighting Sustainable Development - GGimage's Environmental Initiative
At GGimage,we take environmental responsibility seriously. We actively work towards reducing our carbon footprint through a range of eco-friendly practices. Our commitment to sustainable development includes:
Solar Energy: GGimage harnesses solar energy to power our operations, minimizing our reliance on non-renewable energy sources and reducing greenhouse gas emissions.
Water Recycling: We are dedicated to responsible water usage by recycling water in our production processes, ensuring that this precious resource is used efficiently.
Closed-Loop Recycling Program: GGimage's closed-loop recycling program is a testament to our commitment to sustainability. By remanufacturing used toner and cartridges, we reduce electronic waste and contribute to a circular economy.
GGimage - Pioneering Printing Excellence
Since our inception in 2000, GGimage has embarked on a remarkable journey. Initially, our mission was to provide consumers with innovative, high-quality, and respectful alternatives to OEM printing consumables. Through continuous research and development, we have evolved into a global brand trusted by over 200 million end users worldwide.
GGimage's dedication to quality, sustainability, and customer satisfaction remains at the core of our mission. We understand that your printing needs are unique, and we are committed to providing you with the best solutions that align with your requirements.
Conclusion
In conclusion, GGimage stands as your trusted source for Pixma ink cartridges that redefine your printing experience. Our NP-C-0450 XLBK (PG) model and the entire Pixma cartridge range are designed to offer compatibility, longevity, and high-quality printing. When you choose GGimage, you choose a brand that values quality, environmental responsibility, and customer satisfaction. Experience the efficiency and excellence of Pixma ink cartridges with GGimage.