At
G&G
, we strive to provide our customers with the best printing experience, and our range of
hp photosmart ink cartridges
is no exception. These high-quality Reman Ink Cartridges for HP C8771E are designed to deliver exceptional print results while offering affordability and reliability. In this article, we will share some essential tips to help you make the most out of your hp photosmart ink cartridges.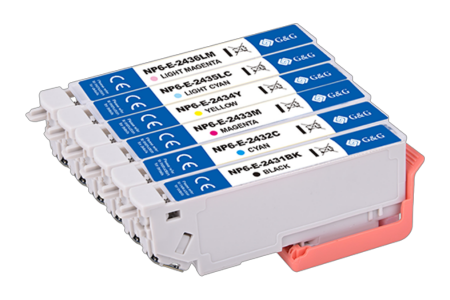 Troubleshooting Recognition Issues
Problem: The printer does not recognize the ink cartridge when it is inserted into the printer.
Solution: If you encounter this issue, start by taking the cartridge out and reinstalling it again. Sometimes, a faulty installation can cause recognition problems. If the issue persists, use a dry cloth or paper tissue to clean the chip on the cartridge and the corresponding area on the printer. Dust or debris may interfere with the communication between the cartridge and the printer. After cleaning, reinstall the cartridge. If you're using an HP printer with a chip cartridge, it's important to note that HP frequently updates firmware. If the issue is related to firmware updating, please contact your sales manager for a new chip.
Handling Low Ink Warnings
Problem: Ink low warning when using a remanufactured cartridge.
Solution: This warning usually appears as the residual ink information from the OEM cartridge is still stored in the chip. Fortunately, it is safe to ignore this warning. Simply click "OK" in the dialog box to proceed with printing. Keep in mind that your printer will not warn you when the ink is running low with remanufactured cartridges. Therefore, we recommend keeping an eye on the print quality and replacing the relevant cartridge when a color begins to fade. Regularly inspecting your prints will ensure optimal performance and prevent any unexpected interruptions during printing tasks.
Conclusion
In conclusion, following these essential tips will help you maximize the performance and extend the lifespan of your hp photosmart ink cartridges. At G&G, we are committed to providing high-quality products that deliver exceptional value for our customers. By implementing these troubleshooting techniques and being mindful of low ink warnings, you can ensure a seamless and efficient printing experience. As Thanksgiving Day approaches, we would like to express our heartfelt gratitude to all our customers. Thank you for choosing G&G as your printing solution provider. We wish you a wonderful and joyful Thanksgiving, filled with warmth and gratitude.