At
ggimage
, we are dedicated to delivering top-notch printing solutions that cater to your needs. As a trusted global brand, we take pride in providing cost-effective and innovative print solutions that ensure exceptional quality and customer satisfaction. Our commitment to continuous innovation and sustainable practices makes ggimage the preferred choice for over 200 million end-users worldwide. In this article, we delve into the world of
HP Photosmart ink
cartridges and how ggimage can transform your printing experience.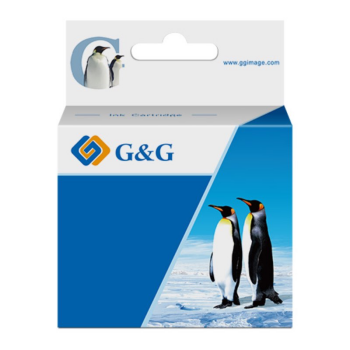 Unveiling the HP Photosmart Ink Cartridges
When it comes to achieving vibrant and professional prints, the choice of ink cartridges is crucial. Our HP Photosmart ink cartridges have been meticulously designed to offer exceptional results, enhancing your printing tasks with every use. With ggimage, you can trust that you're getting the best in the market.
Premium Quality HP Photosmart Ink
When it comes to printing, quality matters. Our remanufactured HP Photosmart ink cartridges, such as the NH-RC8771E/C, are designed to provide you with unmatched color accuracy and clarity. With a keen focus on maintaining the highest standards, ggimage's ink cartridges are built to meet or even exceed the performance of original cartridges. Our commitment to respecting Intellectual Property Rights ensures that you receive a product that's both high-quality and ethically produced.
Compatibility and Performance
The NH-RC8771E/C remanufactured ink cartridge is specifically designed for a range of HP Photosmart printers, including the 3110, 3210, 3310, and more. These cartridges come equipped with a chip, ensuring seamless compatibility and hassle-free installation. With a cyan color variant, these cartridges are ideal for producing vibrant and eye-catching prints. The page yields of up to 400 pages provide ample printing capacity, making them suitable for both home and business use.
ggimage's Commitment to Sustainability
We understand the importance of sustainable practices in today's world. At ggimage, we are dedicated to "Going Green" and reducing our environmental impact. Our commitment to using solar power, recycling water in production, and planting trees in desert regions showcases our dedication to a greener future. Additionally, through our close-the-loop recycling program, we remanufacture a wide range of used toner and ink cartridges, further contributing to our eco-friendly initiatives.
Conclusion
In conclusion, ggimage stands as a pioneer in delivering exceptional printing experiences through continuous innovation and sustainable practices. Our remanufactured HP Photosmart ink cartridges, like the NH-RC8771E/C, exemplify our dedication to quality, compatibility, and environmental responsibility. With over two decades of delivering premium print solutions, ggimage remains your reliable partner in achieving the best image quality for all your printing needs. Choose ggimage and experience the difference today.