At
ggimage
, we are dedicated to delivering unparalleled printing solutions that cater to your needs. Our commitment to quality and innovation has made us a global brand that millions trust for their printing requirements. In this article, we will explore how our
Canon compatible ink
cartridges provide a cost-effective and reliable solution for your business or personal printing needs.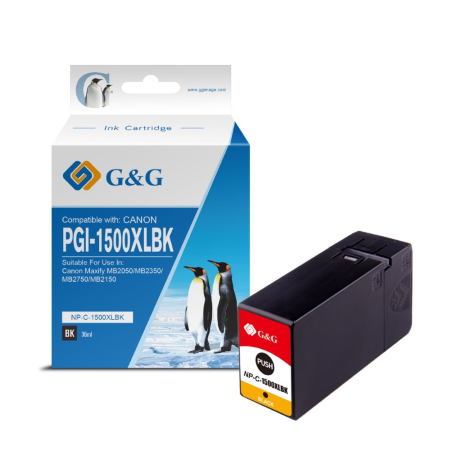 Discovering the Power of Canon Compatible Ink
When it comes to achieving high-quality prints without breaking the bank, our Canon compatible ink cartridges stand out as the perfect choice. These cartridges are designed to seamlessly fit into Canon MAXIFY printers, ensuring compatibility and optimal performance. Our cartridges are equipped with chips that facilitate smooth communication with your printer, allowing you to focus on what matters most – your printing tasks.
Unveiling ggimage's Commitment to Quality
At ggimage, quality is our hallmark. We understand that your prints need to be flawless, whether you're producing important business documents or cherished family photos. Our Canon compatible ink cartridges are engineered to deliver exceptional page yields of up to 1200 pages, guaranteeing a long-lasting and reliable printing experience.
Cost-Effective Printing Solutions for Businesses
Businesses require efficiency and cost savings without compromising on quality. With ggimage's Canon compatible ink cartridges, you can enhance your work efficiency while enjoying substantial cost savings. These cartridges provide a cost-effective alternative to OEM cartridges, ensuring that your printing needs are met without straining your budget.
Environmental Responsibility: ggimage's Green Initiative
Choosing ggimage goes beyond printing – it's a commitment to the environment. As a brand, we take pride in actively reducing our carbon footprint. Through initiatives such as using solar power, recycling water in production, planting trees in desert regions, and implementing a close-the-loop recycling program for used toner and ink cartridges, we prioritize sustainability without compromising on performance.
Conclusion
In conclusion, ggimage is your trusted partner for high-quality and environmentally conscious printing solutions. Our Canon compatible ink cartridges not only ensure optimal printing performance but also contribute to a greener future. With a commitment to innovation, quality, and environmental responsibility, ggimage continues to lead the way in providing exceptional printing experiences for businesses and individuals alike.
Choose ggimage for reliable, affordable, and eco-friendly printing solutions – because your print experience matters.
Trust us to deliver exceptional results while safeguarding the environment for the well-being of future generations.