In today's fast-paced world, where sustainability is a growing concern, finding eco-friendly alternatives in every aspect of our lives is crucial. This extends to the world of printing, where millions of cartridges are used and discarded every year. This is where
G&G
steps in, offering a closed-loop solution with
remanufactured cartridges
that not only save you money but also contribute to a more sustainable future.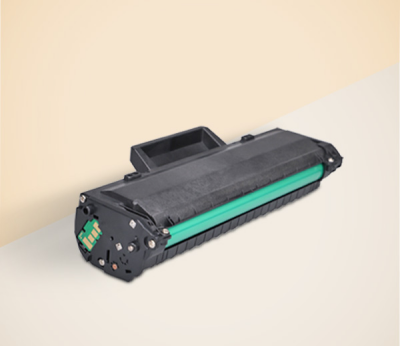 Our Remanufacturing Philosophy
At G&G, we believe in the power of remanufacturing to contribute to a sustainable future. Our remanufacturing philosophy is built on several core principles:
Respect for the Original: We respect the structure and integrity of the original used cartridge and aim to maximize its future usefulness through the entire remanufacturing process.
Reuse and Recycle: We prioritize reusing as much of the empty, used cartridge as possible. Any worn-out components and parts are carefully recycled to prevent them from ending up in landfills, reducing waste and environmental impact.
Environmentally Safe Practices: We implement environmentally safe production practices throughout the remanufacturing process to minimize our carbon footprint and promote sustainability.
Industry-Leading Processes
G&G takes pride in its industry-leading remanufacturing processes, ensuring that our remanufactured cartridges meet stringent quality standards. Our commitment to quality is evident in every step of our production chain:
Thorough Monitoring: Each link in the production chain is continuously monitored by our dedicated Quality Control experts. This includes oversight of the cleaning, production, packaging, storage, and shipping processes.
Cleaning and Restoration: Our remanufacturing process begins with the careful cleaning and restoration of used cartridges. Skilled technicians inspect, sort, and grade incoming materials to ensure only superior empty cartridges are selected for reuse.
Extensive Testing: We conduct extensive matching tests under different conditions to guarantee that all the components work in harmony throughout the cartridge's life. Key components, including OPCs, wipe blades, doctor blades, magnetic rollers, and PCRs, undergo rigorous performance testing.
Automated Filling and Sealing: Cartridges are automatically filled with premium toner powders, capped, and vacuumed to eliminate any residual toner on the casing. A sealing strip is applied to each cartridge to ensure zero leakage.
Final Inspection: Every cartridge undergoes 100% post-testing as part of our production line procedure. The appearance of each cartridge is visually checked by our trained staff to ensure quality.
Sustainable Packaging: Each cartridge is heat-sealed in a light-proof bag to protect the sensitive OPC. The cartridge is then carefully placed in a clean, attractive, well-padded box, ready for dispatch.
Conclusion
By choosing G&G's remanufactured cartridges, you not only enjoy cost savings but also actively contribute to a more sustainable future. Together, we can reduce waste, minimize our carbon footprint, and promote eco-friendly printing practices. Join G&G in our mission to make printing sustainable without compromising on quality or performance.