When it comes to printing sustainably, choosing
G&G
pixma ink cartridge
is a smart choice. As a brand committed to environmental responsibility, G&G goes above and beyond to ensure their products contribute to a greener future. By utilizing renewable energy sources, implementing recycling programs, and reducing waste, G&G is at the forefront of eco-friendly printing solutions. With G&G pixma ink cartridges, you can enjoy high-quality prints while minimizing your impact on the environment.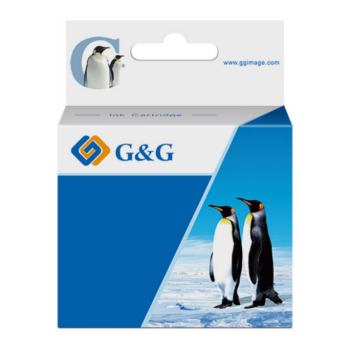 Sustainable Production Practices
At G&G, we take pride in our dedication to sustainable production practices. By utilizing solar energy, we significantly reduce our reliance on traditional power sources, ultimately reducing our carbon emissions. Our manufacturing facilities are equipped with solar panels that harness the power of the sun, providing clean and renewable energy for our operations. This commitment to renewable energy helps us minimize our environmental impact and contribute to a greener future.
Recycling for a Better World
As part of our commitment to environmental preservation, G&G operates a close-the-loop recycling program. Through this program, we collect discarded toner and ink cartridges, remanufacture them, and reintroduce them into the market as high-quality, eco-friendly alternatives. By giving these cartridges a second life, we reduce waste and conserve valuable resources. Moreover, this initiative helps divert waste from landfills, reducing pollution and the strain on our environment.
Greener Printing Solutions
By choosing G&G pixma ink cartridges, you actively contribute to a greener printing experience. Our cartridges are designed to provide consistent print quality while maximizing page yields. With a page yield capacity of 500 pages, you can rely on G&G pixma ink cartridges for extended printing sessions without compromising on performance. This ensures efficient ink consumption, reducing the frequency of cartridge replacements and minimizing waste. Additionally, our cartridges undergo rigorous testing to ensure they meet the highest standards, guaranteeing exceptional print quality every time.
Conclusion
In conclusion, G&G pixma ink cartridges offer a sustainable and eco-friendly printing solution for your Canon PIXMA printer. By choosing G&G, you can enjoy high-quality prints while minimizing your carbon footprint. Our commitment to sustainable production practices, recycling initiatives, and greener printing solutions sets us apart as a brand dedicated to environmental responsibility. Together, we can make a difference in protecting our planet for future generations. Thank you for considering G&G pixma ink cartridges and joining us in our mission to create a greener world. As Thanksgiving Day approaches, we extend our heartfelt gratitude for your support and commitment to sustainability. We are thankful for customers like you who prioritize sustainability and choose eco-friendly printing options. Wishing you a joyful and sustainable holiday season!