When it comes to business inkjet solutions,
G&G
is your trusted partner. Our EverBrite
business inkjet
products are meticulously crafted to meet the demands of both office and home users, providing outstanding performance in any setting. Here's why G&G's business inkjet solutions are the go-to choice for professionals.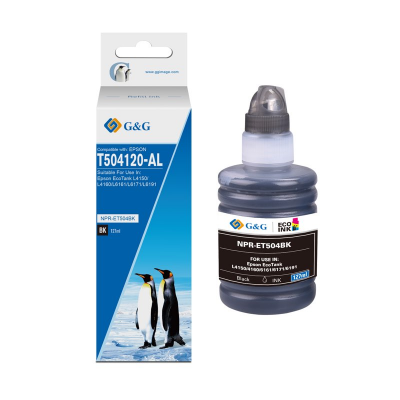 Elaborate Ink Formula, Excellent Performance
At G&G, we understand that the key to exceptional printing lies in the ink itself. That's why our EverBrite business inkjet products feature an elaborate ink formula that delivers nothing short of excellence.
Our inkjet products are engineered using self-dispersing technologies, combined with high-quality ink formulations. This ensures that every drop of ink is precisely dispersed onto the page, producing reliable results without the common issue of clogging. Whether you're printing important documents for a client presentation or colorful marketing materials for a campaign, you can trust G&G to deliver.
Stable, Smooth, and Flawless Printing
When it comes to business printing, stability and consistency are paramount. G&G's EverBrite business inkjet cartridges excel in both aspects. Extensive lab tests conducted by G&G reveal that our inkjet cartridges are not only stable but also highly durable.
Our inkjet products produce sharp, crisp text and vibrant, vivid colors with every print. Whether it's intricate graphics or detailed text, the results are comparable to those of OEM cartridges. This level of quality is a testament to our commitment to delivering exceptional printing solutions.
Moreover, we understand that in business, documents need to withstand various conditions. That's why G&G's business inkjet solutions feature outstanding waterproof, smudge-resistant, and fade-resistant properties. Your prints will look professional and pristine even when exposed to the elements.
Widely Recognized and Trusted
G&G's inkjet products have gained recognition and trust across industries. They are extensively used in various sectors, and professionals rely on our ink for a wide range of media types. Whether you're printing on standard office paper, glossy brochures, or specialty media, G&G's business inkjet solutions are up to the task, ensuring your prints consistently meet the highest standards.
Conclusion
In conclusion, if you're searching for business inkjet solutions that deliver exceptional performance and reliability, look no further than G&G. We're dedicated to providing you with the tools you need to achieve outstanding results in your business printing endeavors. Choose G&G, and experience the difference for yourself. Your satisfaction is our commitment, and your success is our goal