At G&G, we take pride in offering top-quality printing solutions to meet the needs of discerning business users. Our line of G&G canon laser printer cartridges is designed to deliver exceptional print quality, improved work efficiency, and cost savings, all without compromising on quality. We firmly believe that high quality technology can attract more and more customers.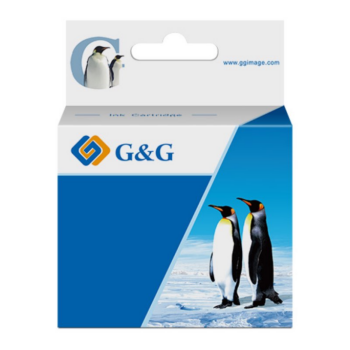 Unmatched Precision and Quality Testing
In our state-of-the-art lab, G&G's team of experts meticulously develops, tests, and qualifies components alongside our cartridges. With over 1,500 square meters dedicated to precise measuring instruments and testing equipment, our facility is one of the largest in the industry.
We understand that precision and quality testing are crucial in delivering reliable and consistent performance. That's why we invest in the latest technologies and equipment to ensure that every G&G Canon Laser Printer Cartridge meets the highest standards.
Exceptional Page Yields and Ink Capacity
When it comes to printing efficiency, G&G canon laser printer cartridges excel. Our Compatible Ink Cartridges for Canon PGI-2200XLBK offer an impressive page yield of up to 2500 pages, ensuring that you can print more without frequent cartridge replacements.
Additionally, our cartridges come with ample ink capacity, allowing for extended printing sessions without interruptions. Whether you need to print important business documents or vibrant marketing materials, G&G canon laser printer cartridges deliver exceptional results.
Unbeatable Value for Your Printing Needs
At G&G, we understand that business printing costs can add up quickly. That's why our canon laser printer cartridges are designed to provide cost savings without compromising on quality. By choosing our cartridges, you can experience improved work efficiency and significant savings without sacrificing print quality.
The combination of high page yields, reliable performance, and affordable pricing makes G&G canon laser printer cartridges the ideal choice for businesses of all sizes. You can trust that each printout will be crisp, clear, and professional, while keeping your printing budget in check.
In conclusion, G&G canon laser printer cartridges offer unmatched excellence in print quality, efficiency, and value. Our commitment to precision, rigorous testing, and high ink capacity ensures reliable performance and long-lasting results. Whether you have high-volume printing needs or require vibrant color output, G&G has you covered.
As Thanksgiving Day approaches, we would like to express our sincerest gratitude to you, our valued customer. Thank you for choosing G&G as your trusted provider of canon laser printer cartridges. We wish you a joyful holiday season filled with warmth and happiness.