Are you looking for an affordable alternative to expensive ink cartridges? Many consumers turn to
compatible ink
cartridges as a cost-effective solution. Compatible ink cartridges offer the same quality results as original equipment manufacturer (OEM) cartridges at a fraction of the cost. However, not all compatible ink cartridges are created equal. In this article, we will discuss the benefits of using compatible ink cartridges and recommend
Ggimage
as a trusted brand.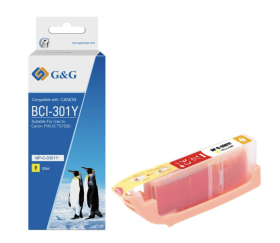 The Benefits of Using Compatible Ink Cartridges
1. Cost Savings: Compatible ink cartridges are significantly cheaper than OEM cartridges. You can save up to 70% on your printing costs by choosing a compatible ink cartridge.
2. Quality Results: Compatible ink cartridges deliver high-quality prints that are comparable to those produced by OEM cartridges.
3. Eco-Friendly: Most compatible ink cartridges are made from recycled materials, making them an environmentally friendly option.
Introduction to Ggimage
More than 200 million end users and clients worldwide rely on G&G's gold standard consumables and commercial printing solutions. G&G is one of the major global brands owned by the Ninestar Group and is sold in 170 countries.
In 2000, the G&G saga first began. At that time, the bulk of people had few options for printing supplies. G&G was founded to offer high-quality alternatives to the expensive original. As a reputable provider of print materials, it is our mission to respect clients and provide them the freedom to express themselves through printing by offering simple, dependable, economical, efficient, effective, environmentally friendly, and innovative products and solutions.
G&G continues to invest in state-of-the-art research and development, modernized automated production lines, and improved customer services. The best printing materials, image supplies, and services that are dependably of the highest quality, non-infringing, affordable, and sustainable are made available to customers all over the world thanks to G&G's efforts.
Recommendations for Choosing Ggimage
If you are in the market for compatible ink cartridges, we highly recommend choosing Ggimage. Their products are affordable and deliver exceptional-quality results. In addition, their green color distinguishes them from other compatible ink cartridges, making them an attractive choice for eco-conscious customers. When purchasing Ggimage cartridges, be sure to check their compatibility with your printer model to ensure the best performance.
Conclusion
Compatible ink cartridges provide a cost-effective solution for consumers looking to save money on printing costs. Ggimage is a trusted brand that offers high-quality compatible ink cartridges at an affordable price. Their products are designed to work seamlessly with your printer, delivering exceptional results every time. Choosing Ggimage as your go-to provider for compatible ink cartridges is a smart choice that will save you money without compromising on quality.