In the world of printing, where quality and reliability are paramount, choosing the right products can make all the difference. As a
toner cartridge distributor
, your reputation hinges on the products you offer. This is precisely why more and more distributors are turning to
G&G
, a brand synonymous with excellence and innovation. If you're looking to elevate your printing business, here's why becoming a G&G toner cartridge distributor is the smart choice.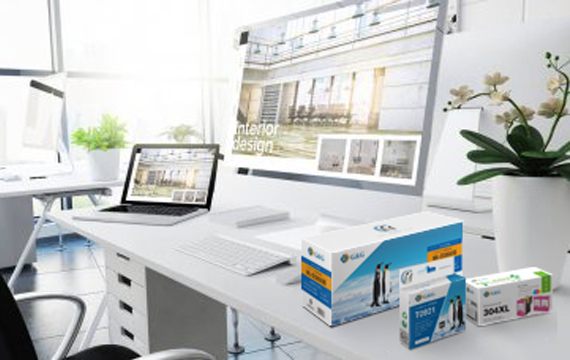 Quality That Speaks Volumes
At G&G, we understand that quality is not a compromise—it's an expectation. Our commitment to excellence is woven into the fabric of every toner cartridge we produce. When you become a G&G distributor, you're offering your customers products that stand out in a crowded market. Our cartridges are not just reliable; they consistently deliver exceptional print quality, page after page.
Innovation That Drives Success
In the ever-evolving world of printing technology, staying ahead is the key to success. G&G is at the forefront of innovation, continuously developing cutting-edge toner cartridges that meet the demands of modern printing. When you partner with us, you're aligning your business with a brand that not only embraces change but drives it. Your customers will appreciate your commitment to staying at the forefront of the industry.
A Comprehensive Range for Every Need
One size doesn't fit all in the printing world. That's why G&G offers a comprehensive range of toner cartridges to cater to diverse printing needs. Whether your customers require standard cartridges, high-yield options, or specialized cartridges for specific printer models, G&G has it covered. This versatility ensures that you can meet the demands of a wide range of customers.
Eco-Friendly Solutions
Sustainability is more than a buzzword; it's a responsibility. G&G is committed to eco-friendly practices, and our toner cartridges reflect this ethos. By choosing our products, you're offering your customers a greener alternative without compromising on quality. It's a win-win for your business and the planet.
Support Beyond Products
Becoming a G&G distributor means you're not just gaining access to exceptional products; you're becoming part of a supportive network. We're dedicated to your success, and our commitment doesn't stop at delivering cartridges. We offer comprehensive support, from marketing materials to technical assistance, ensuring that you have all the tools you need to thrive in the market.
Customer Loyalty Through Quality
As a toner cartridge distributor, your goal is to build customer loyalty. With G&G, you can achieve this effortlessly. Our products are designed not only to meet but exceed customer expectations. When your customers experience the quality and reliability of G&G toner cartridges, they'll keep coming back for more.
Conclusion: Elevate Your Printing Business with G&G
In the competitive world of toner cartridge distribution, choosing the right partner is crucial. G&G has built a reputation as a brand that values quality, innovation, and sustainability. When you become a G&G toner cartridge distributor, you're aligning your business with these values. Elevate your printing business, offer your customers the best, and watch your success soar. Make the smart choice—partner with G&G.