Researchers have found the visual appearance of food and products has an impact upon the consumer before it is purchased. The total perception is built up from all the visual sensations experienced when the product is viewed on the shelf.
Consequently, packaging is an essential element irrespective of whether the consumer is engaged in online or offline shopping. Not only does it need to be pleasing to the eye, but customers also consider practical conveniences as well including transportation, ease of read, cost-effectiveness, and environmental friendliness.
While G&G is devoted to engineering high-end, quality penguin cartridge products, it also focuses continuously on perfecting its packaging. G&G seeks customers' feedback to meet and satisfy their demands and requirements.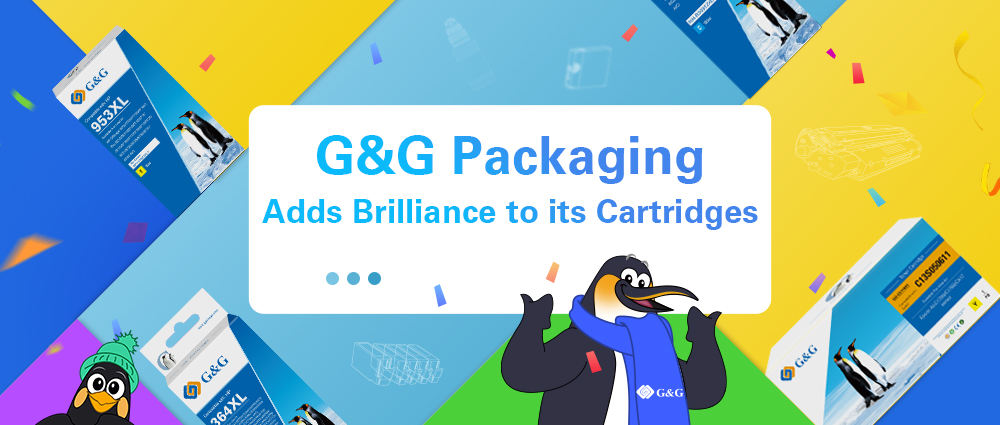 Conduct Rigorous Tests Before Shipments
G&G carries out a range of tests in its CNAS Lab to guarantee high-quality, consistent products are delivered to every consumer. For example, G&G runs Drop Tests and Transportation Simulation Tests for every cartridge many times to simulate the falling, vibrations, rolling, and friction experiences during transportation. Customers will feel assured when they receive a perfect and flawless product after a long-term and bumpy journey to reach them.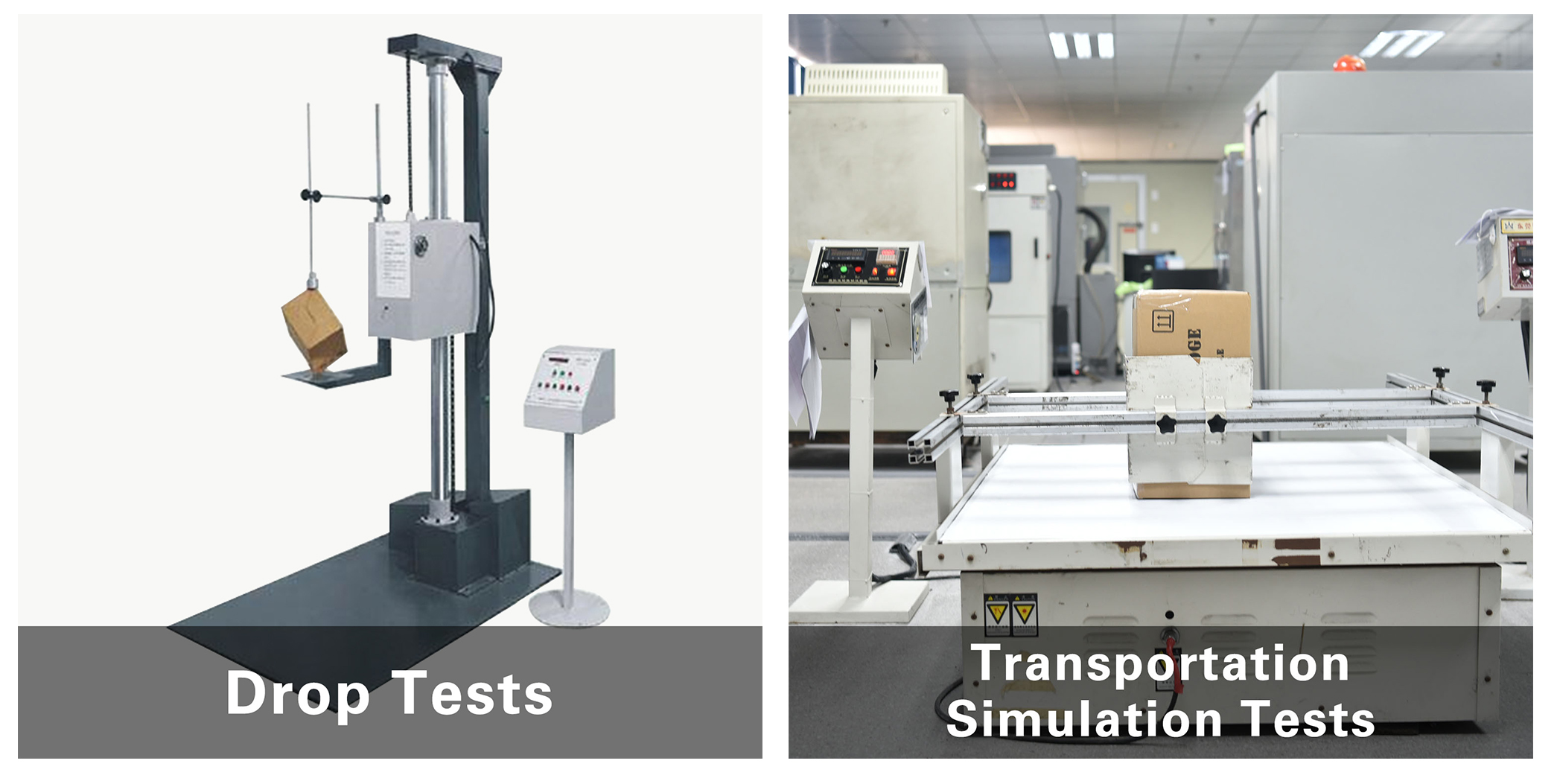 Elaborate and Considerate Tuning
>>More compact, more cost-effective
Smaller, compact packaging is being designed by G&G to help space efficiencies during transportation. It also means less materials are used which provides for a more sustainable and economic solution as well.
>>More User-friendly Models Shown
G&G also made customer-friendly improvements by showing the product models apparently and clearly. The size of the model number has been increased, making it easier for customers to read.
Go Plastic-free and Go Green
The research and development of environmentally responsible packaging has always been valued by G&G. All materials used in the packaging must comply with RoHS and Reach regulations to help eliminate the emissions.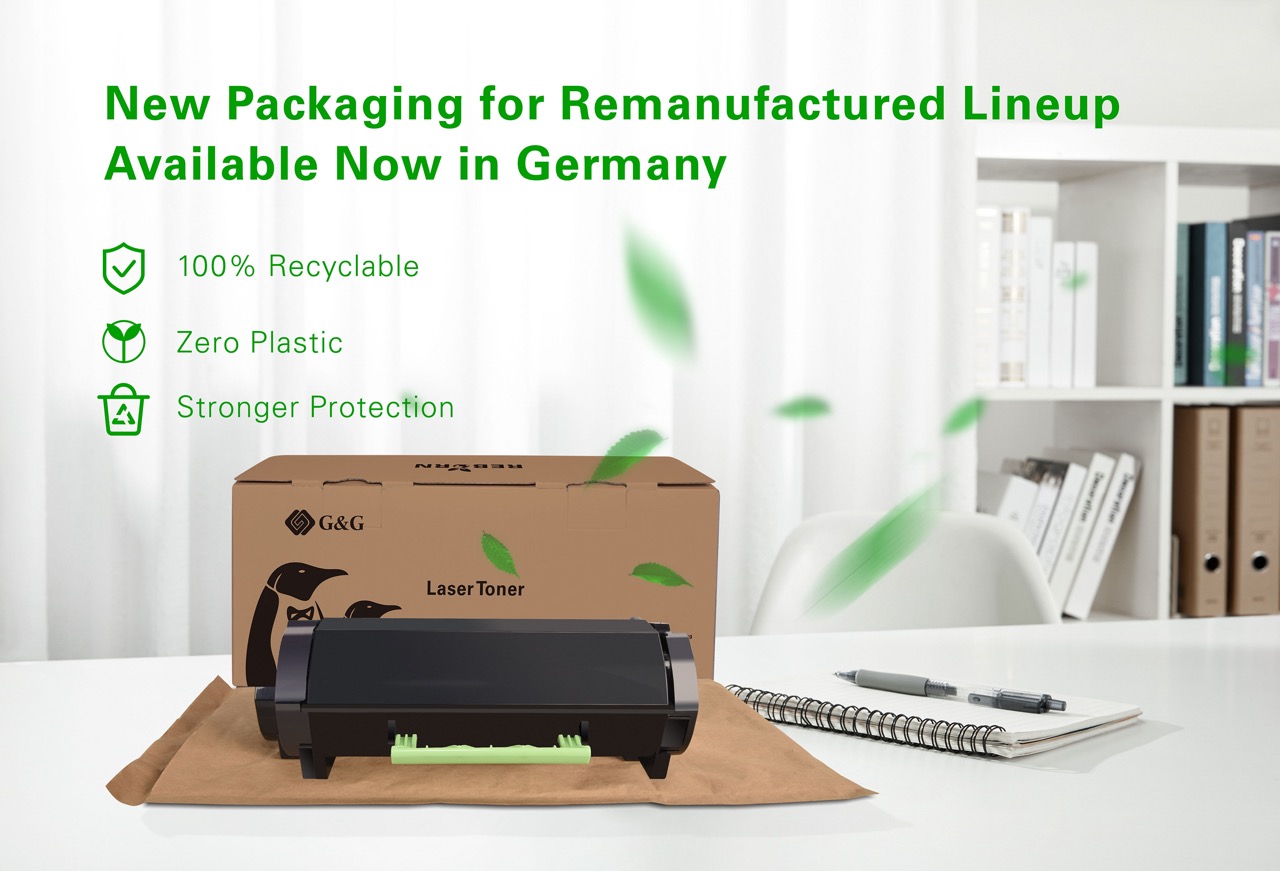 G&G has also rolled out packaging made from zero-plastics for its remanufactured lineup. No glue or wax is used either. Being made of 100% recyclable top-quality paper, the packaging can bear a weight of up to 25kg. This is now available in Germany and G&G is striving to extend the plastic-free packaging to more areas around the world.