G&G, a Ninestar brand, was established with the birth of the company. For two decades, G&G has set the industry's gold standard in terms of quality. Today, G&G products are recognized around the world for their superior performance and reliability.

To celebrate 20th anniversary and to extend our sincere gratitude to customers for their support, G&G invites worldwide users to participate in Chief Printing Officer project to win one-year free G&G cartridges. The application for G&G Chief Printing Officer is now open!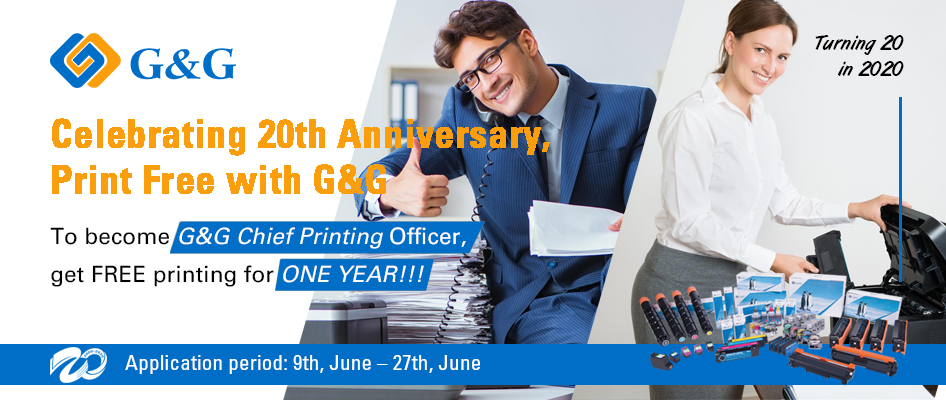 How to get one-year free G&G cartridges?
To become G&G Chief Printing Officer (CPO), who can enjoy a one-year of G&G cartridges and the priority trial of G&G new products.
What is Chief Printing Officer?
G&G CPO is responsible for monthly in-depth product review output; giving his/her comprehensive and real feedback to optimize G&G products.
How to apply for G&G CPO?
Go to https://jinshuju.net/f/onaDjU and submit your information for G&G CPO's application.
Application period?
June 9 to June 27.

The final list of G&G Chief Printing Officers will be announced in June 28 at G&G's social media.

For more information, please contact marketing_center@ggimage.com.