Ninestar has revealed the fourth speaker at its "hot potatoes" confidential conference to be held on September 28, 2021
Washington DC-based Gary Hnath has represented Ninestar in several litigations against Canon in the past 12 years. He will be discussing three recent cases.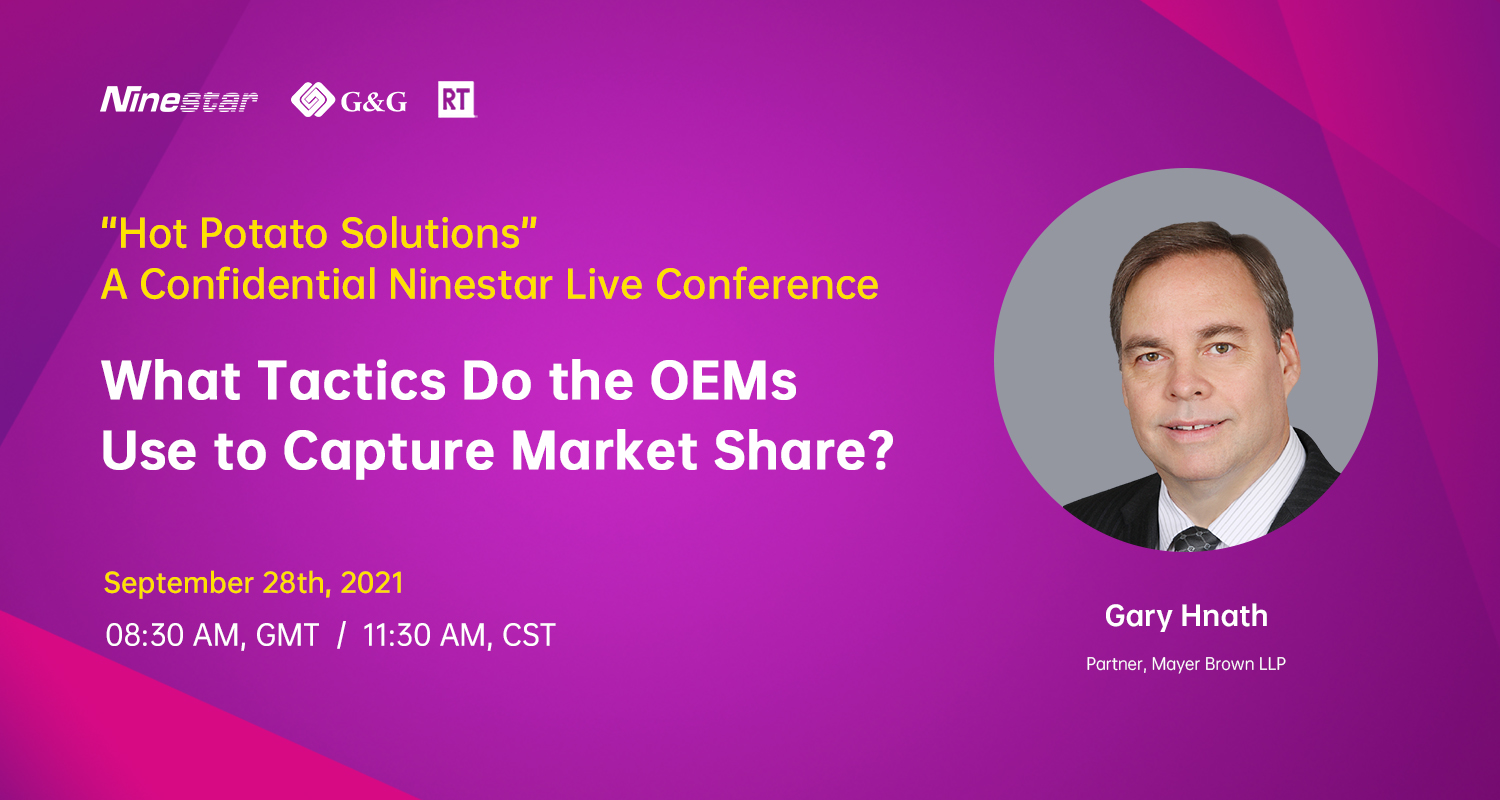 "In a recent lawsuit, Ninestar won the case," said Hnath. "I'm going to talk a little bit more about that case because it's so interesting."
Hnath, who is a partner in Mayer Brown LLP's Washington DC office, focuses his practice on litigating intellectual property disputes involving patents, trademarks, copyrights, and trade secrets. He has been leading counsel in numerous District Court cases, several Federal Circuit appeals, and over 50 Section 337 investigations at the ITC, including several high profile cases for Ninestar and its customers involving toner cartridges. As a former president of the ITC Trial Lawyers Association and chair of the AIPLA's ITC Committee, he is a leading authority in the area of Section 337 litigation.
Lawsuits for patent infringement are one tactic often used by OEMs to protect their market position. Ninestar has an impressive army of in-house lawyers, patent engineers and technical specialists to evaluate the infringement allegations and come up with an appropriate strategy, including fighting back where appropriate.
"The bottom line in each case, however, is to come up with a strategy for how best to protect Ninestar's customers and IP," Hnath added. He says he will provide details during the one-hour, online "Hot Potatoes" confidential conference. The event will be run twice on September 28—one primarily for audiences in Europe, Asia, Africa, and the Middle East and the other for those in the Americas— at a time that suits them best to participate. Click https://global.ggimage.com/Special_Event/ for more details and to register.
The "Hot Potato" online event has already attracted a lot of attention. Industry players across the globe are wanting to address key issues, or "hot potatoes" to help them plan better for their businesses. In this first "hot potato" event other issues to be confronted include the environment and the changing demands of end users.
Four speakers, based in Europe, the USA and China, will provide market trends, evidence, observations, and opinions the industry needs to know about.
The event is free but requires pre-registration to seek participation at the event, given the confidential nature of some content.