On May 6th, Inspire Innovation & the 2nd G&G European Distributors Conference was successfully held in Holland, a romantic country that attracts thousands of visitors with its beautiful tulips scenery everywhere. 23 distributors, about 40 customers and some guests from more than 20 European countries were invited to join this party.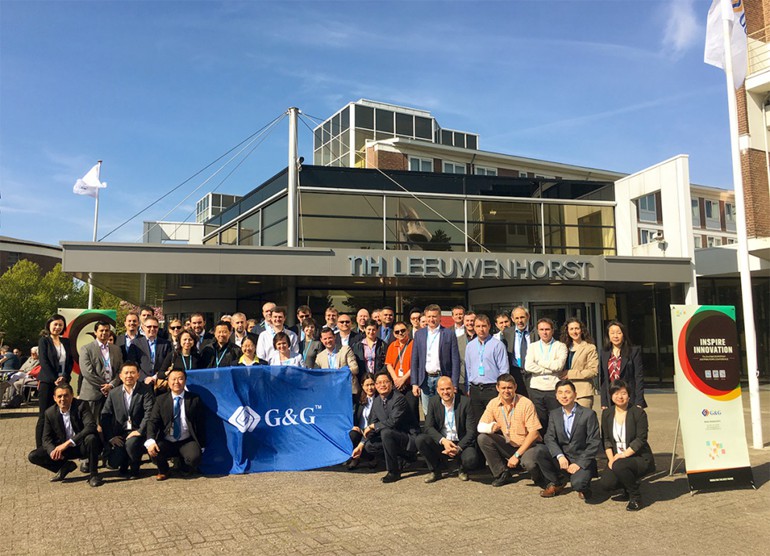 Linda Fan, EU Sales Director of Ninestar, and Oleg Zhao, the manager of Seine Holland, separately gave the speeches about the development strategy of Ninestar and G&G brand development Plan and helped the audiences to know their future more clearly and confidently. Managing Director of SCC Europe, Ken Lalley stressed that good quality is the key to increase brand value. Josh Braendle, business development manager of SCC USA, introduced a model named MPS. SCC's quality control system will keep better G&G products quality.
The conference also invited managing partner from DCTCHMARQ, Paul Hassels Mönning, to share his experience in E-commerce. All distributors and customers joined the discussion and responded very well.
According to the tradition of G&G distributors' conference, special awards and encouragements were given to distributors who had outstanding performance in sales or brand promotion in last year. G&G hopes that more and more distributors can win this prize in the future.
One of the distributors said, "I love this Conference! Firstly, useful information is shared by experienced people. I did know more about the printing industry through their speeches and discussions. Secondly, it's a good opportunity to talk with other distributors and learn more about industry trend. Finally, what is surprised me was the award and lucky draw section. That's really funny and I really enjoyed it. Thanks G&G for holding such an excellent event!"
It was a harvest day for both G&G and all distributors. "We don't look for the future, we create the future." Let's work together for the best image.