It has been two decades since the born of a small start-up located at the seashore of Zhuhai. There would never be an instant way to success – it's just a process of trial and error, which finally leads to glory and wonder.

Evidently, Ninestar's accomplishments today cannot be separated from the value of loyalty, pragmatism, innovation and win-win idea rooted in every employee for the past 20 years. Everyone's dedication shall be cherished and treasured. The R&D colleagues immerse themselves in the laboratory to always ensure that the chips can be compatible whenever OEM printers have been upgraded; the sales team strenuously reached to clients all over the world to meet their demands; manufacturing staff stick to the front line of production day and night, insisting to provide the best-quality products.

There is a resounding no to the notion that only the lure of money will keep staff happy and business humming. Ninestar always bear in mind the significances of corporate culture and employee caring, hoping to build a second sweet and warm family for all our staff. The corporate mission which declares to take the social responsibilities and to fulfill the dreams of employee verifies this belief. There are certainly various activities held inside corporate, here we just have a quick glance.

To enhance the professional competence

A proactive working man will never be satisfied by only finishing the tasks allocated to him. What provides him extra senses of accomplishment leads to the personal growth in working competence as well as comprehensive development. Realizing these expectations, the Human Resource department of Ninestar carries out a series of training programs available to all. In 2019, the data of group scaled training (training held by respective business group not included) has reached 45, covering up to 2200 managerial staff. In-house and outsourced trainings, conferences, seminars, WebEx sessions provide employees with better and reliable resources. For example, making presentations and persuading others is an inevitable yet crucial soft skill for every kind of work. Thus, a speech contest is held across the group and relative training sessions taught by experienced tutors are organized. What's more, there are English lessons for people engaged in overseas market, management skills for managers and above, and Microsoft operation skills for all to improve efficiency, etc. These trainings definitely help to provide more expertise and increase employees' confidence and satisfaction to be able to perform better on their job.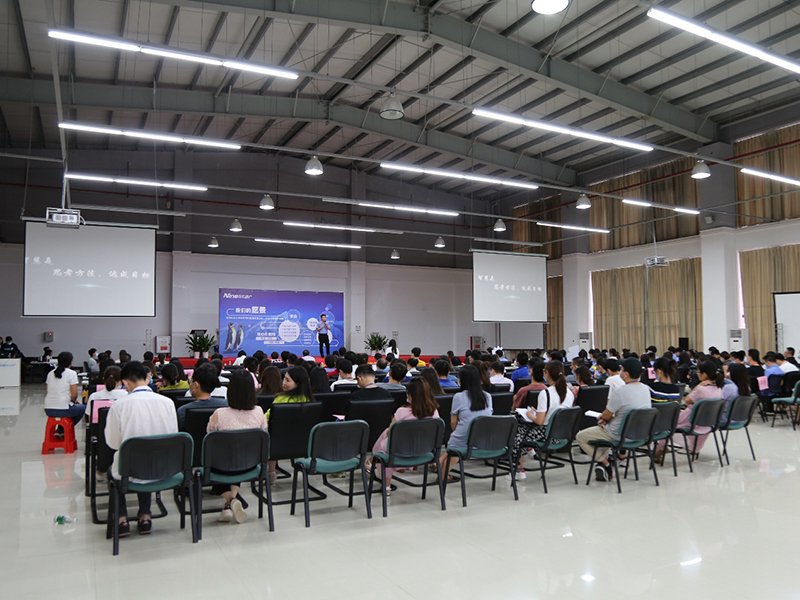 The Scene of the Speech Contest


To stay healthy physically and mentally

Only work no play makes Jack a dull man. Besides working efficiency, Ninestar also put its eye on the employees' working passion, teamwork spirit, physical and mental health. On traditional festivals like Mid-Autumn Festival, Chinese Spring Festival and Lantern Festival, especially on Ninestar's birthday June 28th, the corporate will organize diverse recreational and sports activities for everyone to relax after work and display their specialties, such as gala, nametag ripping game, fun sports, singing competition and hiking, etc. These forms of activities boost teamwork in the meanwhile. Anyone who has ever worked in a group before will admit that teamwork makes even the most boring projects fun.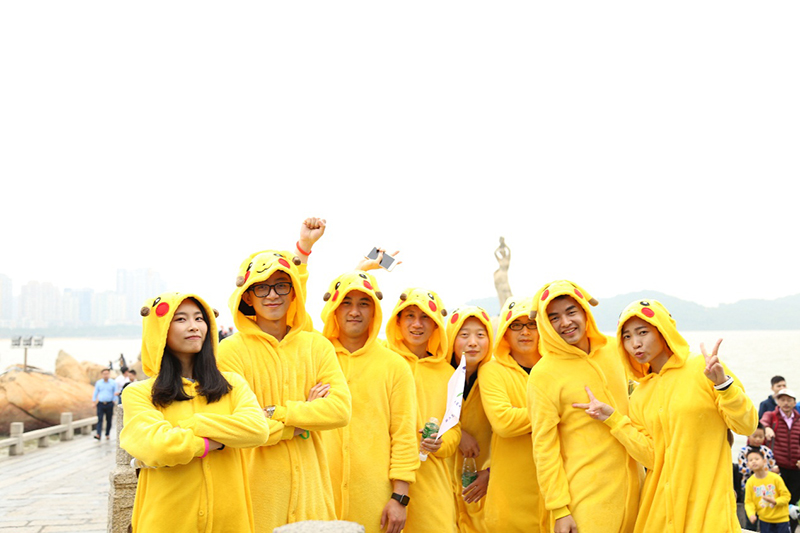 A Team Wearing Pikachu Outfits in the Hiking Activity

To cultivate personal caring for society

Ninestar clearly knows that corporates make profit from the society and shall give back in return for a more sustainable social development. Besides the lessons for soft skill enhancement and healthy personality building, Ninestar hopes the corporate charity activity could also help every individual to buy in the organization's value to be kind and merciful in their daily lives. For example, Ninestar has initiated a charity form to combine personal exercise and philanthropy, which has been carried out for 5 consecutive years till now. The corporate pledges to make charitable donations on behalf of employees after they successfully participate in the charity walking. In the activity of transferring love, the employees not only hilariously exercise their body with the team, but also enhance their consciousness of public welfare through walking activities.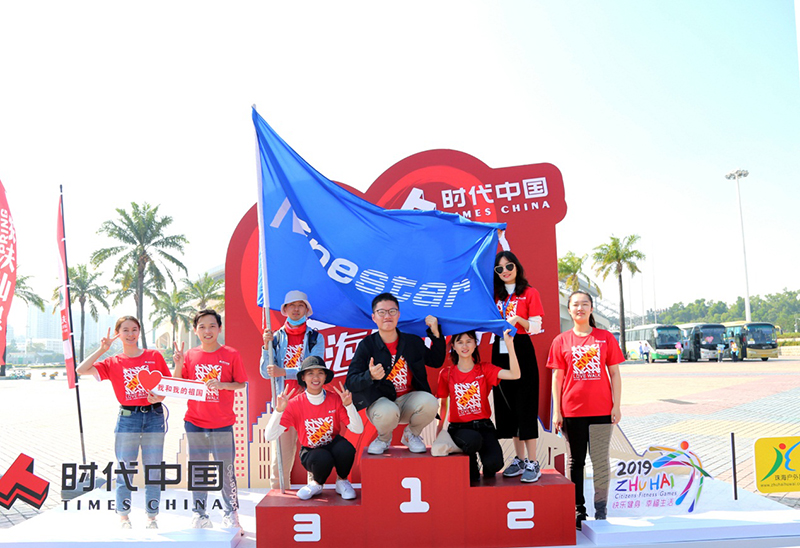 Group Photo of Charitable Walking Activity

Just as Mr. Jackson Wang, the chairman of Ninestar Corporation, has said, the key of running a corporate shall fall into retaining the talents and modestly learning, Ninestar insists on regarding the development of employee as one of the priorities. Employees who give their heart and soul to the organization are sincerely appreciated for sailing ahead together through glories and hardship.