G&G is excited to get the newest feedback from its first Chief Printing Officer (CPO), Joewan Salihi from Germany again. He gives credit to G&G products by highlighting their reliability in constant printing and smooth experience.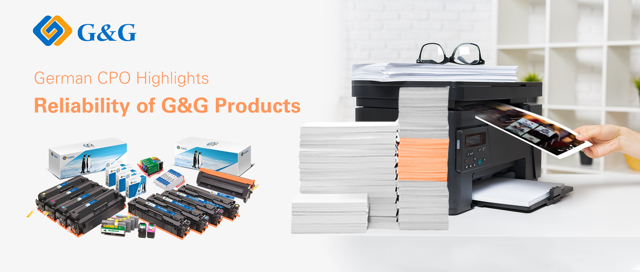 "After I was selected as G&G CPO, I started using the G&G cartridges step-by-step to get an overall picture of all the products. The high-capacity toners can run stably for a long time and meet our need for high print volume." said Joewan.

"During one-year use, my team and I found the products are easy to use. Thanks to the smooth printing experience and consistent print quality, no complaints have ever happened." He added.

Joewan now works at Jox Creative Studio as the General Manager who turns the ideas of clients into vivid graphics, like making exquisite stickers that can be attached with the guest gifts. They were printed using G&G consumables. He noted that after the CPO activity ends, he will continue to use G&G's supplies.

G&G is glad that its products live up to the expectations of users in advertising industry and help them be more creative. In the future, G&G will be committed to providing better products and service for customers and meeting the needs of users from different fields.

For more information, please contact your sales manager or send email to info@ggimage.com.