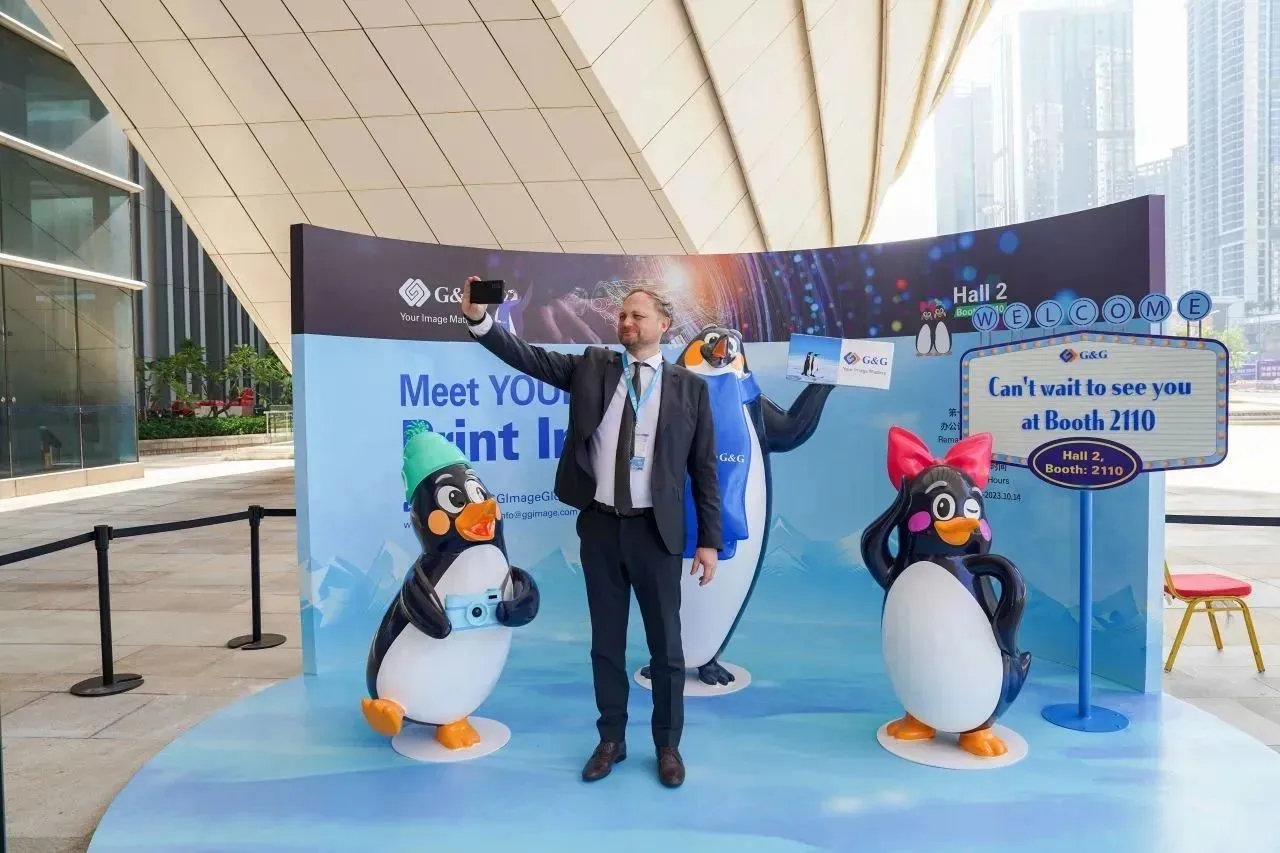 Three giant, friendly G&G penguins provided a photo opportunity for thousands of visitors attending the annual RemaxWorld Expo in Zhuhai, China between October 12 and 14.
Visitors found capturing photographs alongside these iconic G&G penguins a popular and enjoyable activity, as well as engaging in factory tours.
"Your Image Matters" is the refreshed G&G slogan for the brand which has distributors, partners, customers, and end-users in more than 150 countries. And "your image matters" seemed to matter too for the hundreds who snapped away.
Ninestar's G&G printer consumables business has been one of the most talked-about global brands in the past four months. Loyal as well as would-be customers also came to the giant 240 sqm booth to find ink, toner, reman, and compatible solutions for their businesses.
"I have seen these penguins featured in two recent animation short films," said a visitor who joined G&G's activity from Poland. "Now I can be part of the excitement and be in the picture too."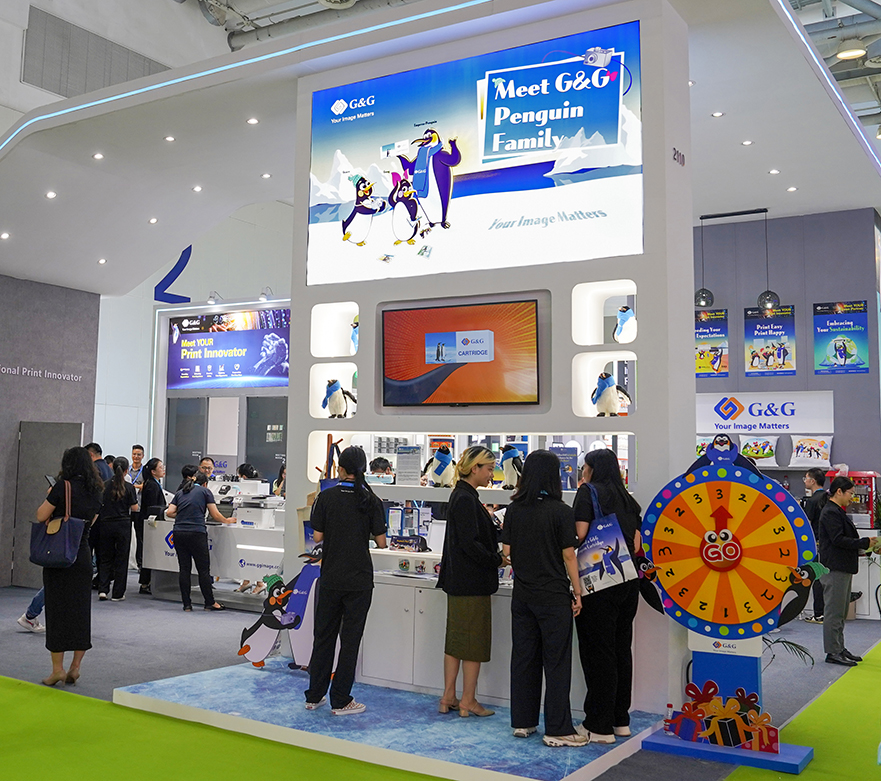 Another person taking photos said, "G&G leads the industry with its high-quality ink and toner products. This entertaining and informative branding and marketing reflects this quality… and it's also a lot of fun."
G&G used the expo to deliver on its promise, "Your image matters" with products that can deliver a better printing experience for end-users. New products and solutions were revealed by G&G, including wide-format and business inkjet cartridges, patented toner cartridges, remanufactured color toner cartridges, copier cartridges and components, EverBrite and Gloria pigment inks, and the latest Unismart solution for updating chips impacted by OEM firmware upgrades. Visitors were able to try the latest technologies in the booth.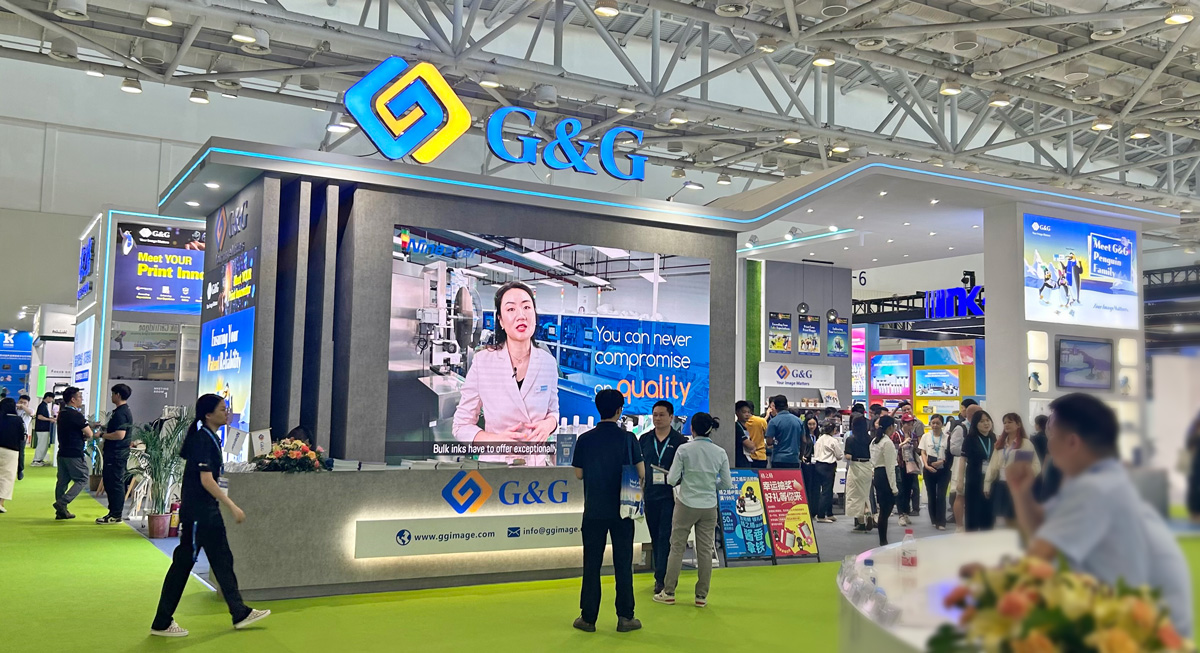 The most popular products that attracted the attention of most visitors were those backed by strong R&D. They reported to G&G that their customers in homes and small and larger offices are demanding outstanding printing performance and unbeatable prices.
IP-safe and environmentally friendly products were also a highlight of the G&G booth. G&G has been focusing on providing patented and sustainable print solutions to maximally ensure users' patent reliability and support the rise in demand for environmentally friendly products.
To find out more about the latest G&G products and solutions, please contact your sales manager or email info@ggimage.com.