The back-to-school season has proven to be one of the most opportune times in the sales calendar. To benefit from school supplies sales, G&G has rolled out a strategy for its distributors to help them win a bigger slice of this market "cake".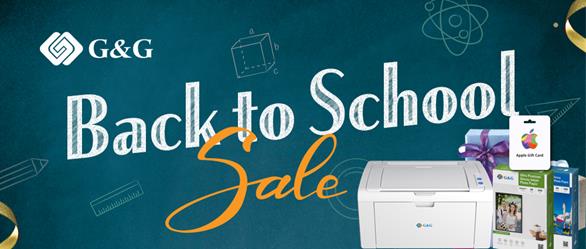 Every distributor is being assisted in its promotion of G&G products in their regions. The back-to-school campaign also includes VIP gifts—including G&G printers, G&G photo papers, and Apple gift cards—for those dealers and resellers who achieve sales goals and targets.
"This is an opportunity to give thanks to our partners," said Linda Fan, Senior Vice General Manager of Ninestar Image. "In turn it helps them to build robust and loyal relationships with their customers." Fan added that elevating G&G customers and partners to a winning position provides for a pleasant and fruitful cooperation.
G&G provides a number of insightful and educational activities during the year. For example, the G&G "When Your Image Matters" webinar, was an opportunity for G&G to share industry trends, products and market opportunities to help distributors seize emerging opportunities in 2022.
G&G is committed to maintaining its efforts to meet the diversified needs of every partner and customer, and to find win-win opportunities that help their mutual businesses.
Those wishing to join the G&G family as a partner, are invited to make by sending an email to info@ggimage.com.