At
GGimage
, we take immense pride in offering a comprehensive range of
epson compatible ink cartridges
that are meticulously designed to cater to the diverse needs of discerning business users. Our primary goal is to elevate productivity and reduce printing costs without making any compromises when it comes to the quality of your print jobs. With epson compatible ink cartridges, you can confidently achieve professional-grade printing, making them the ultimate choice for all your printing requirements.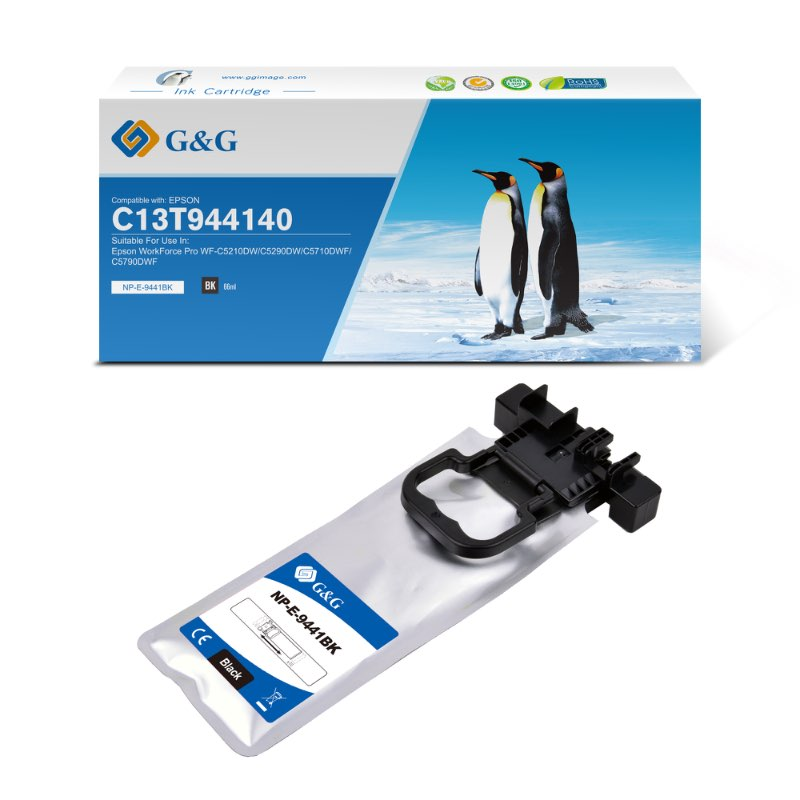 Ensuring Uncompromising Quality and Exceptional Performance
At GGimage, we firmly believe that the cornerstone of our success lies in delivering products of unparalleled quality and performance. Our Epson compatible cartridges undergo a battery of stringent tests to ensure that they not only meet but consistently exceed the performance benchmarks set by OEM cartridges. We understand the importance of reliability, and our ink cartridges are no exception.
With a remarkable page yield of up to 5,000 pages, GGimage's Epson compatible ink cartridges ensure you can consistently produce high-quality prints without the hassle of frequent replacements. The embedded chips in our cartridges facilitate seamless printer recognition, providing an optimal printing experience that enhances your productivity.
GGimage's Dedication to Environmental Sustainability
As a company deeply committed to the environment, GGimage unwaveringly follows its "Going Green" initiative. We firmly believe in taking concrete steps to reduce our carbon footprint and foster a greener future. To this end, we have embraced sustainable practices throughout our operations.
We harness solar energy to power our production processes, reducing our reliance on conventional energy sources. Water recycling is another integral part of our production, ensuring that we use this precious resource responsibly. Moreover, GGimage's closed-loop recycling program for used toner and ink cartridges is a testament to our commitment to waste reduction and sustainable development. When you choose GGimage, you're not only investing in high-quality printing solutions but also actively supporting environmentally responsible practices.
Affordable Excellence - GGimage's Core Mission
GGimage's central mission revolves around providing affordable yet high-quality printing solutions to our esteemed customers. We firmly understand that cost-effectiveness is a key consideration in today's competitive landscape. By offering alternative high-quality ink cartridges, we empower you to save significantly on your printing costs without sacrificing the quality of your prints.
Conclusion
In conclusion, GGimage's Epson compatible ink cartridges are the epitome of excellence. These cartridges are the ideal choice for achieving professional-grade printing while prioritizing quality, performance, and sustainability. Every GGimage product, including our Epson compatible cartridges, undergoes rigorous testing to ensure it meets or exceeds the stringent standards set by OEM cartridges. This commitment to excellence ensures that you consistently receive exceptional results with every print job.