Welcome to our article on wholesale toner suppliers! If you're in the market for high-quality replacement cartridges, you've come to the right place. In this article, we'll introduce you to
Ggimage
, a leading provider of replacement laser cartridges, replacement ink cartridges, remanufactured ink cartridges, and remanufactured toner cartridges. With their commitment to quality, innovation, and customer satisfaction, Ggimage has been redefining the cartridge clutch game. So whether you're a small business owner or a large corporation, read on to learn why Ggimage should be your go-to
wholesale toner supplier
.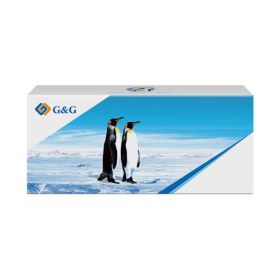 Advantages of Working with Wholesale Toner Suppliers
There are many advantages to working with wholesale toner suppliers over retail outlets or individual sellers. Wholesale suppliers offer a wide range of products at competitive prices, making it easy to find the right product for your needs. In addition, wholesale toner suppliers often offer bulk discounts and free shipping on orders over a certain amount, making it more cost-effective to purchase in larger quantities.
Wholesale suppliers also typically have a wider selection of products than retail outlets, making it easier to find the right product for your needs. In addition, they may offer exclusive deals and promotions that you won't find anywhere else. And because they work directly with manufacturers, you can be sure that you're getting the highest-quality products available.
When choosing a wholesale supplier, be sure to do your research to find a reputable company with a good selection of products and competitive prices. You should also make sure that the company offers good customer service and is able to answer any questions you may have about their products or services.
Main Product Types Available from Wholesale Toner Suppliers
Here's a look at the main types of products available from wholesale toner suppliers:
Toner cartridges: Toner cartridges are an essential part of any laser printer. If you're looking for high-quality cartridges that will produce crisp, clear prints, working with a reputable wholesale toner supplier is your best bet.
Toner refills: Toner refills are a great option if you're looking to save money on your printing costs. Many wholesale suppliers offer competitive pricing on bulk orders of toner refills, so it's worth considering this option if you print frequently.
Conclusion
Wholesale toner suppliers offer a wide range of products at affordable prices. By understanding the features and benefits of these products, you can make an informed decision when it comes to choosing the right supplier for your business's needs. From reliable customer service to competitive pricing, GGimage has everything you need to keep your business running smoothly.