When it comes to high-quality
HP printer toner cartridge
s, look no further than
GGimage
. We are your ultimate source for top-notch toner cartridges that deliver exceptional print quality, reliability, and cost-effectiveness. In this article, we will delve deeper into the world of HP printer toner cartridges and explore how GGimage stands out as your trusted brand.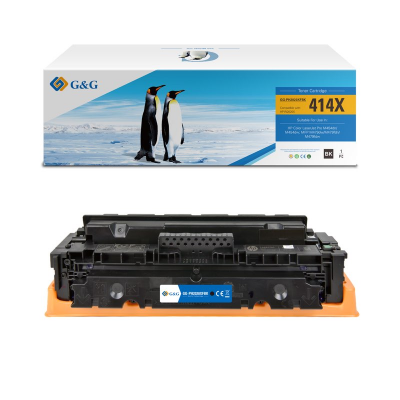 Premium HP Printer Toner Cartridges
GGimage takes pride in offering premium HP printer toner cartridges designed to elevate your printing experience. Our cartridges undergo meticulous design and rigorous testing to ensure they provide the sharpness and clarity your documents and images deserve. We understand that every print job matters, whether it's a crucial business report, a vibrant marketing brochure, or cherished family photos. When you choose GGimage, you're choosing top-quality toner cartridges that consistently deliver outstanding results.
The GGimage Advantage
What sets GGimage apart from the competition is our unwavering commitment to excellence and customer satisfaction. We recognize that trust is the cornerstone of the supplier-customer relationship, and we prioritize reliability and consistency in our products. When you opt for GGimage toner cartridges, you can trust that every print job will meet the high standards we set for ourselves. We don't just sell cartridges; we provide solutions that enhance your printing experience.
Cost-Effective Printing Solutions
We understand that cost-effectiveness is a crucial factor in today's competitive business environment. GGimage toner cartridges not only deliver exceptional print quality but also offer significant cost savings. We believe that high-quality printing should be accessible to all, and that's why we focus on affordability. Our goal is to ensure that you get the most value for your money without compromising on quality. Whether you're a small business owner or a student with academic projects, GGimage toner cartridges provide a smart and budget-friendly choice.
Sustainability and Responsibility
GGimage is not just about quality and affordability; we are deeply committed to environmental responsibility. Our "Going Green" initiative reflects our dedication to reducing our carbon footprint and promoting sustainability. We actively harness solar energy, recycle water in our manufacturing processes, and operate a closed-loop recycling program that remanufactures used toner and cartridges. Choosing GGimage means choosing products that align with your values and contribute to a greener planet.
Conclusion
In conclusion, GGimage is your trusted partner for high-quality HP printer toner cartridges that combine excellence, affordability, and environmental responsibility. We are committed to delivering products that not only meet but exceed your printing needs. With GGimage, you are choosing a brand that values your satisfaction and the well-being of the planet.Experience the GGimage difference for yourself and elevate your printing to new heights. Our premium toner cartridges are designed to consistently produce sharp, clear prints, ensuring that your documents and images always leave a lasting impression.