When it comes to running a successful business, it's important to have reliable suppliers that can provide you with the products you need to keep your operations running smoothly. This is especially true when it comes to printer cartridges and toner supplies, which are essential for businesses of all sizes. In this article, we'll take a look at the key factors to consider when choosing a
toner supplier
like
GGimage
for your cartridge clutch needs.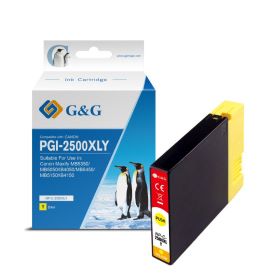 Benefits of Choosing
GGImage
as Your Toner Supplier
There are several key benefits to choosing GGImage as your toner supplier. First and foremost, their products are made to the highest standards of quality, ensuring that you get reliable, long-lasting results from your cartridges. Additionally, GGImage offers competitive pricing on all of their products, helping you save money on your toner supplies without sacrificing quality.
Another benefit of working with GGImage is their commitment to sustainability. They offer a range of eco-friendly printing solutions, including remanufactured cartridges that help reduce waste and lower your environmental impact. By choosing GGImage as your toner supplier, you can feel good about supporting a company that shares your values and priorities.
Finding the Right Cartridge Clutch for Your Business
Of course, selecting the right toner supplier is just one part of the equation. In order to get the best results from your printer cartridges, you also need to choose the right cartridge clutch for your business. There are several key factors to consider when selecting a clutch, including the type of printer you have, the volume of printing you do, and your budget.
At GGImage, they offer a range of different cartridge clutches that are designed to meet the needs of businesses of all sizes. Whether you're looking for a high-volume printing solution or a more cost-effective option, they have the products and expertise to help you find the right fit for your needs.
Choosing the right toner supplier and cartridge clutch is essential for any business that relies on printing to keep their operations running smoothly. By working with a reliable supplier like GGImage and taking the time to select the right clutch for your needs, you can ensure that your printing costs are kept under control and your business runs smoothly day in and day out.