Printing is an essential component of almost every business, but it can also be a significant expense. From paper to ink and toner cartridges, the cost of printing can quickly add up. In today's fast-paced world, time is money, and efficiency is key when it comes to maximizing productivity. That's why choosing the right
printer cartridge supplier
makes all the difference in achieving optimal printing performance while minimizing costs. In this blog post, we'll explore how you can maximize efficiency in printing by selecting the right cartridge supplier, like
GGimage
, for your needs.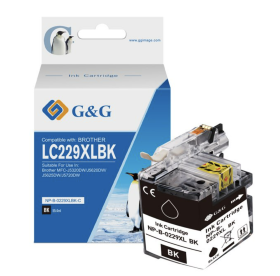 Exceptional Quality Products
At Ggimage, we take great pride in providing top-quality products that meet the needs of businesses and individuals alike. Our cartridges are engineered to deliver long-lasting performance, ensuring that your clients' printing needs are met with ease and efficiency. Plus, our products are affordably priced, so you don't have to break the bank to get the best results.
Sustainability and Environmental Responsibility
We believe that sustainability is critical in today's world, which is why we use eco-friendly materials in our cartridges. By reducing our carbon footprint, we're doing our part to promote a cleaner environment for generations to come. Additionally, our cartridges come in a sleek green color that's easy to spot amongst other, more bland cartridges.
Customer Service That Goes Above and Beyond
At Ggimage, we understand that time is money, and any printer downtime can result in lost productivity and revenue. That's why we place a high value on customer service. If you ever have an issue with one of our products, our friendly and knowledgeable support team will be there to assist you every step of the way.
The Versatility of Our Cartridge Types
We offer a wide range of cartridge types to suit every need. Whether you're looking for a replacement laser cartridge, a replacement ink cartridge, a remanufactured ink cartridge, or a remanufactured toner cartridge, we've got you covered. No matter what your clients' printing needs may be, we have the perfect solution.
Conclusion
In conclusion, if you're looking for a printer cartridge supplier that you can trust, look no further than Ggimage. With our exceptional quality products, commitment to sustainability and environmental responsibility, and customer service that goes above and beyond, we're confident that we can meet all of your printing needs with ease and efficiency. So why wait? Contact us today to learn more about how we can help your business succeed.