At
GGimage
, we understand that in today's visually driven world, the demand for high-quality color prints has reached unprecedented levels. Whether it's for businesses making impactful presentations, artists creating captivating images, or individuals preserving cherished moments, the importance of vibrant, accurate color prints cannot be overstated. Our commitment to quality lies at the heart of our revolutionary color control technology, which blends the art and science of color reproduction to ensure perfect color every time.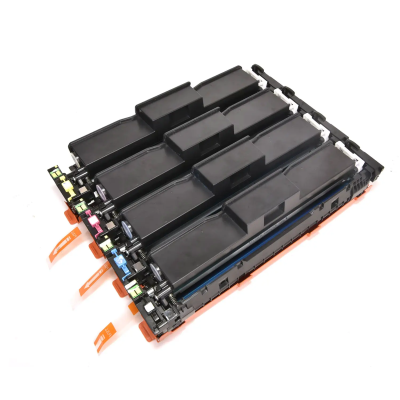 Diverse Applications in Multiple Industries
GGimage's
color toner cartridges
cater to a wide range of industries, ensuring accuracy and clarity in various applications:
Education: Educational materials and classroom displays come to life with our cartridges, inspiring learning and creativity.

Architecture: Architects can now share their vivid visions with clients, as our cartridges turn designs into vibrant masterpieces.

Fashion: GGimage's cartridges help infuse fashion with vibrant prints, showcasing the artistry of designers and photographers.
The Power of Captivating Color
High-quality color prints have become the gold standard in modern visual communication. They have the power to captivate audiences, convey ideas effectively, and leave unforgettable first impressions. GGimage recognizes this growing need for specialty color cartridges and strives to exceed expectations. We believe that high-quality color reproduction is no longer a luxury but a necessity in today's world.
Color Control Technology: Precision in Every Cartridge
At GGimage, our innovative approach to color cartridges is defined by our Color Control Technology. This technology is the result of meticulous research, precise product design, and rigorous selection and verification of raw materials. It encompasses strict production controls, safety compliance, and the development of a robust supply chain. With Color Control Technology, we ensure that every color cartridge we produce is a masterpiece of color reproduction.
Precision and Efficiency in Automation
In a world where precision and efficiency are paramount, GGimage stands out for its commitment to automation. We've deployed a hybrid automated production line for our "Patent Secure" products. This cutting-edge approach not only guarantees top-quality results but also enhances cost-effectiveness. Precision, consistency, and affordability go hand in hand in our cartridges.
Conclusion
In conclusion, GGimage's commitment to delivering superior color toner cartridges is unwavering. Our Color Control Technology ensures precision and consistency, while our automation sets us apart in terms of efficiency and cost-effectiveness. Our cartridges cater to diverse industries, making sure that every application, from medical reports to architectural designs and fashion creations, is infused with captivating, lifelike color.We understand that in today's visually focused world, perfect color is essential, and GGimage is here to deliver it. Experience the GGimage difference and elevate your visual communications to new heights with our color toner cartridges.