As a leading provider of high-quality printer supplies,
G&G
is proud to introduce our range of replacement toner cartridges for HP LaserJet printers. Our affordable and premium quality
hp laser jet toner
offer a reliable alternative to OEM cartridges while respecting the intellectual property rights of the printer OEMs.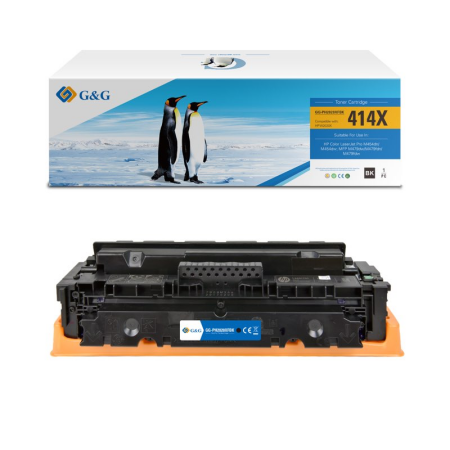 Providing Cost-effective Printing Solutions
At G&G, we understand the importance of cost-effective printing solutions without compromising on quality. With years of experience in the industry, we have developed a reputation for delivering reliable products that meet the needs of businesses and individuals alike. Our commitment to customer satisfaction and commitment to excellence has made us a trusted brand in the market.
Superior Quality Toner Cartridges for HP LaserJet Printers
Our G&G hp laser jet toner cartridges are specifically designed to deliver exceptional print quality, page after page. Utilizing advanced technology and precision engineering, our cartridges ensure sharp and clear prints, whether it's text documents or graphic-intensive materials. With G&G toner cartridges, you can expect professional-looking prints without the high price tag.
Compatibility and Page Yields
Our replacement toner cartridges for HP LaserJet printers are compatible with various models, including the HP Color LaserJet Pro M454dn/M454dw; MFP M479dw/M479fdn/M479fdw. Each cartridge has a generous page yield of 7500, providing you with long-lasting performance and fewer cartridge replacements. This makes G&G toner cartridges a cost-effective choice for businesses with high printing demands.
Firmware Upgrade Considerations
While G&G toner cartridges offer excellent compatibility and performance, it's important to note that the chip of our compatible cartridges may not be recognized by the printer. To ensure smooth operation and continued use of G&G or any other third-party high cost-effective products, we recommend disabling the automatic upgrade function to avoid firmware upgrades that may affect cartridge recognition. By doing so, you can rest assured that your printer will continue to produce quality print jobs with G&G toner cartridges.
Conclusion
At G&G, customer satisfaction is our top priority. If your machine encounters any issues related to the cartridge and requires repair, our dedicated customer department will promptly assess the situation and provide credit options for repairing the machine. With G&G hp laser jet toner cartridges, you can enjoy high-quality prints, affordable prices, and exceptional customer service. In summary, G&G offers an extensive range of replacement toner cartridges for HP LaserJet printers. With superior quality, compatibility, and cost-effectiveness, G&G toner cartridges are the ideal choice for businesses and individuals seeking reliable printing solutions. Trust G&G to deliver exceptional performance and value while respecting the intellectual property rights of printer OEMs.