What's dye-sublimation printing?
Sublimation printing means transferring an image from sublimation paper onto a piece of fabric (polyester or polyester blended) or other material under pressure and heat. It gives full play to one's imagination and creativity. Featured by "ease of use" and "space saving", the desktop sublimation printers have attracted the eyes of varied user groups and seen a fast-growing market.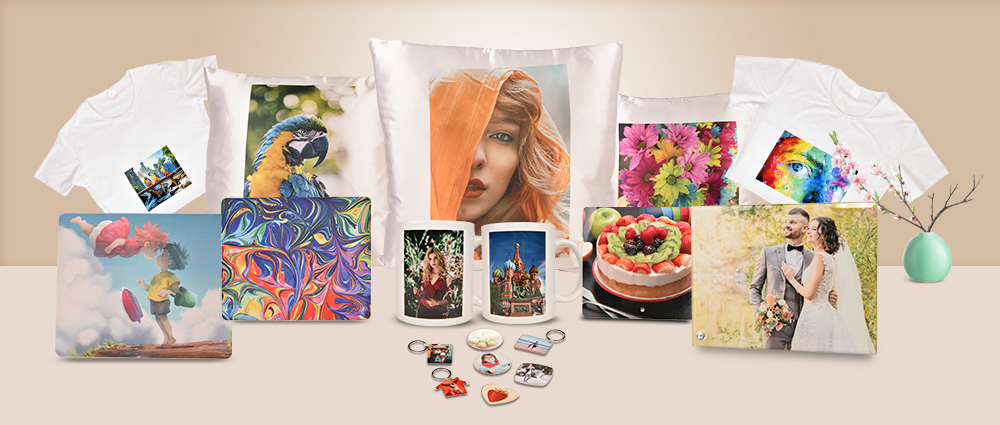 *Printed by Epson Surecolor F100 using Ninestar sublimation Ink

Who uses dye sublimation printers?
Find opportunities in wide-range applications of sublimation printing. It provides a customized choice for users to meet their different demands. It allows
> textile producers or designers to print tailor-made clothing products such as T-shirts, bags, pillows and towels.
> entrepreneurs to make promotional goods or gifts like baseball caps, coffee mugs, phone cases and mousepads.
> individual users to create more fun through personalized printing on ceramic plates, glass photo frames, metal keychains, etc.
Epson leads the desktop dye-sub printing market
Epson has been leading the market in the dye-sublimation printer category since 2015. Epson America introduced its first desktop dye-sub printers, SureColor F500 and F100 in 2019 and 2020. Epson says they "are the perfect solution for turning user's ideas for custom-printed products into high-demand, sellable merchandise".
Ninestar now offers reliable sublimation ink

As a reliable supplier in digital inkjet printing, Ninestar now offers you sublimation ink solution for Epson Surecolor F100/500 desktop printers, and more sublimation inkjet products will come soon.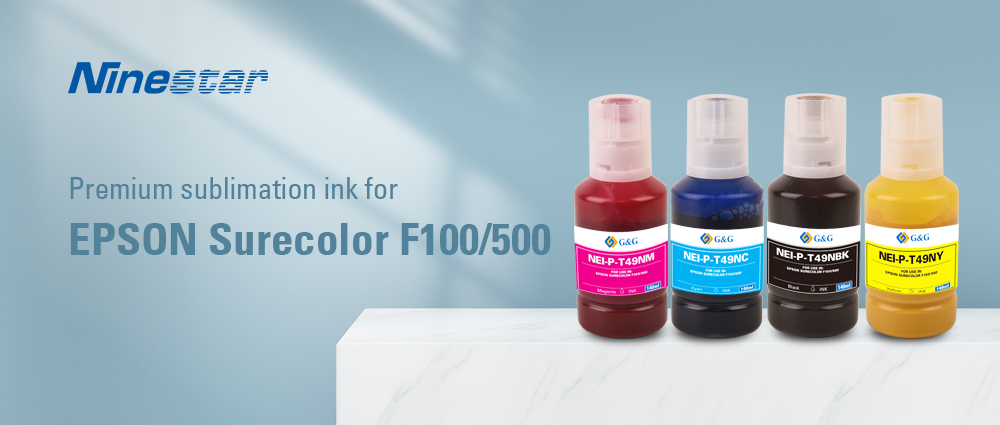 > Good compatibility with OEM ink, no clogging of print head
> OEM-equivalent high resolution and excellent transfer effect
> Vivid color brings wonderful printouts
> Patented ink bottles, easy to use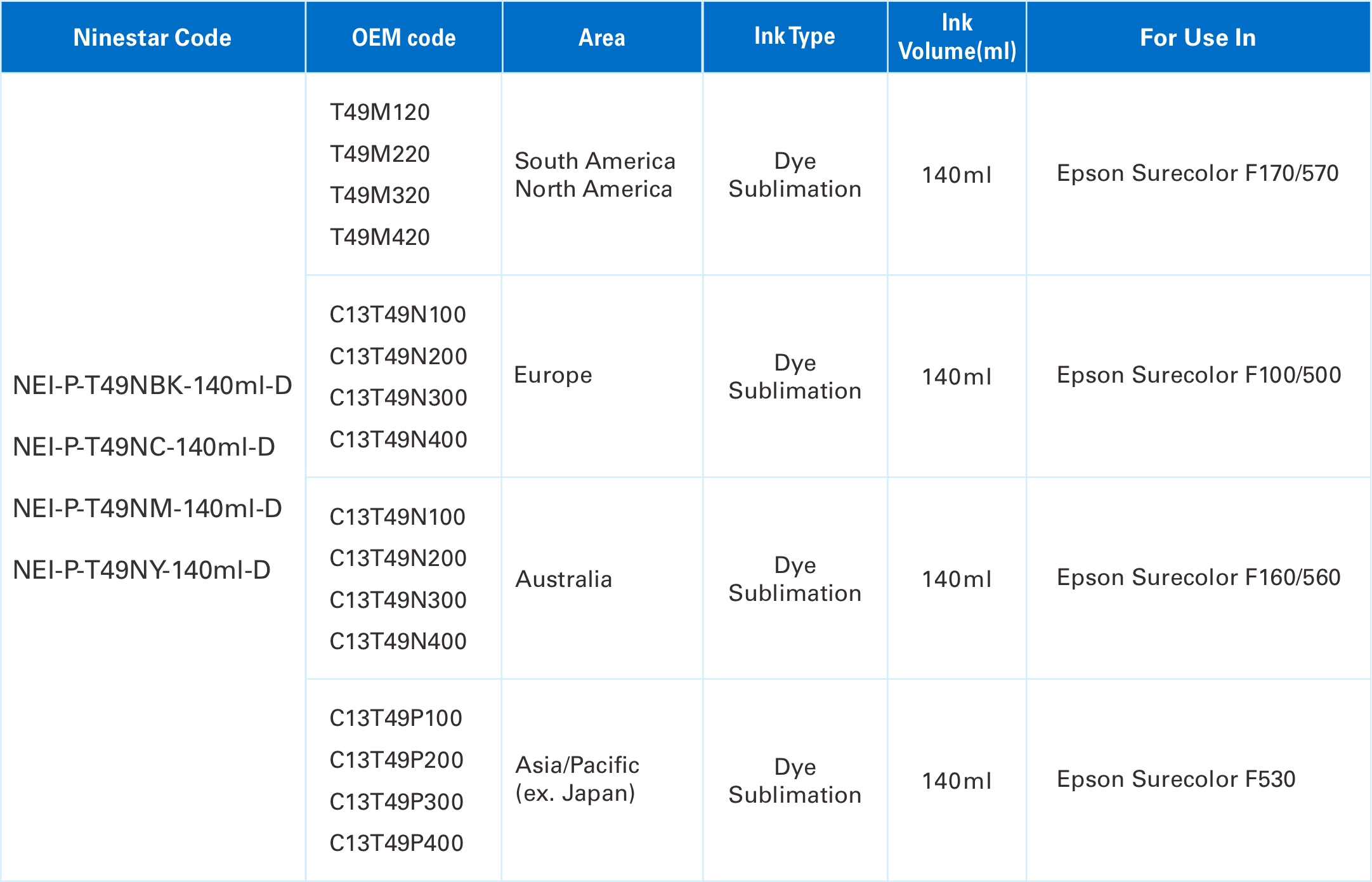 For more information, please contact your sales manager or send email to info@ggimage.com.