Thanks to its diligence in mastering its range of remanufactured cartridges, Ninestar has relaunched a range for use in HP and Brother color laser printers.
Through its G&G brand, top-quality remanufactured color toner cartridges are now available, including: HP282, 252, 454, 452, 553, 554, 5225 and Brother 3140 and 3210.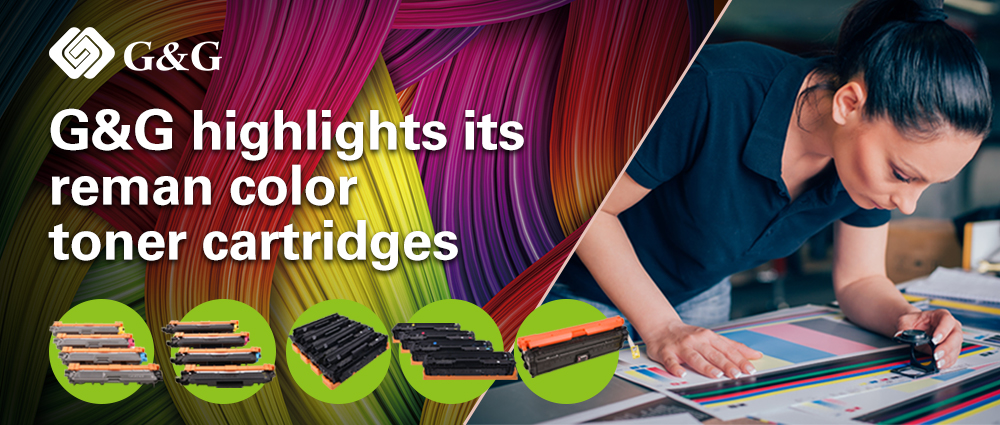 Ninestar has always been involved in the remanufacturing of printer cartridges. An additional large investment in 2007 was made into deeper research, the development of technologies and its industry chain. That investment has continued through to 2022. Today, G&G cartridges are well-recognized by its partners and customers. The secrets are selective manufacturing and thorough-paced examining.
From the selection of raw materials through to final product inspections, the packaging, and shipping process, G&G has conducted a rigorous, full-scale review of its procedures. This includes every product being tested several times before it is moisture-proof packaged. Batch testing is also conducted on samples taken from each shipment before leaving the factory.
>Leading channels for cartridges empties supply
G&G collaborates with many global partners to provide first-rate cartridges empties. G&G stock piles these top-quality empties allowing them ongoing access to a plentiful supply from which superior and flawless cartridges can be produced.
>Stable and lab quality surpasses OEMs
There is nothing worse than having to deal with cartridges that leak toner during transportation. Or cartridges that become deformed under extreme temperatures. Or finding residual toner inside cartridges that are supposed to be empty. Instead, G&G gives customers peace of mind, because G&G cartridges will not leak or face toner residual problems, and can be stable in extreme temperatures—often surpassing OEM standards.
>Original & professional techniques
The technical materials team at G&G ensure a healthy work environment to deliver best-in-class, environmentally compliant components so that its customers feel unique and have their expectations surpassed.
For more information, please contact a G&G sales manager or email info@ggimage.com.