G&G has both remanufactured and patented compatible toner cartridges for use in the Brother HL-L2445DW series of printers now available for order.
About the Printer
In September 2023, Brother introduced the HL-L2445DW A4 monochrome laser printer which is ideal for the small home and home office market. This device is easy to set up and connect with fast flawless printing of up to 32 pages per minute.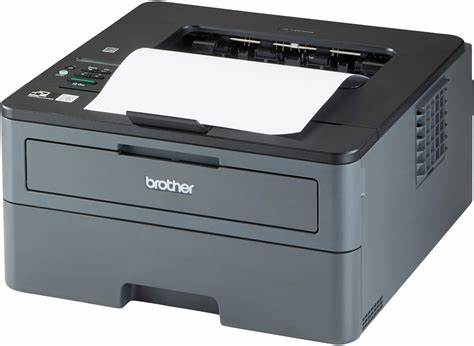 Brother HL-L2445DW
G&G Solutions
G&G's Reman and Patented compatible toner cartridges for use in Brother HL-L2445DW printers are available now for ordering.
Whether you are passionate about living a green, low carbon life or you want to use patent-safe engineered cartridges, G&G is always the perfect choice.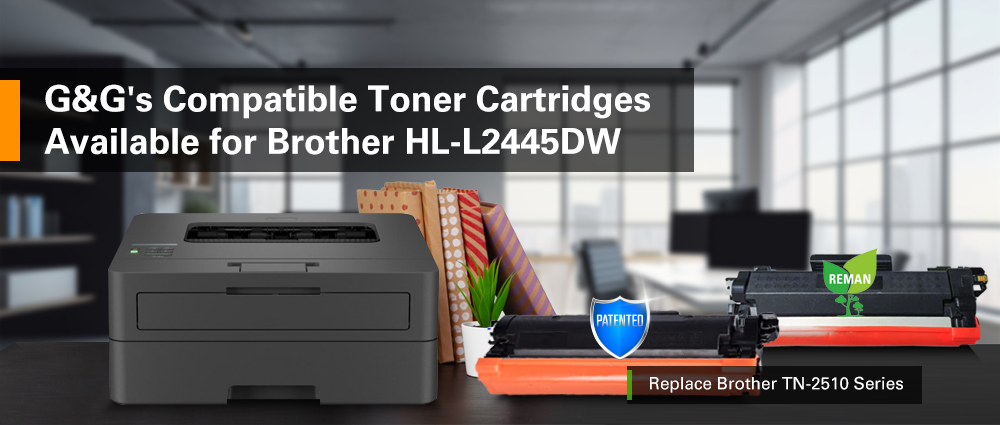 Reman and patented versions offer you peace of mind

First to market, first to earn profits

Consistent peak black performance from the first page to the last

Imported world-class toner powders deliver clear, sharp text

Stable and outstanding print performance
Product List
OEM Model

Area

Color

G&G Availability

Page Yield

For Use in

Patented

Reman

TN-2510

EUR

●

√

√

1,200

Brother HL-L2400DW/L2400DWE/L2445DW/L2447DW/L2865DW/DCP-L2620DW/L2627DW/L2627DWE/L2627DWXL/L2660DW/L2665DW/MFC-L2800DW/L2827DW/L2827DWXL/L2835DW/L2860DW/L2860DWE

TN-2510XL

EUR

●

√

√

3,000

TN-830

CA

●

√

√

1,200

Brother DCP-L2640DW/HL-L2480DW/MFC-L2807DW/MFC-L2820DW/MFC-L2820DWXL

TN-830XL

CA

●

√

√

3,000

TN-2530

AU

●

√

√

1,200

Brother HL-L2400DW/L2445DW/L2460DW/L2460DWXL/L2464DW/L2480DW/DCP-L2640DW/MFC-L2800DW/L2820DW/L2880DW/L2880DWXL/L2920DW

TN-2530XL

AU

●

√

√

3,000
For more information, please contact your sales manager or send email to info@ggimage.com.