The imaging supplies industry continues to be confronted with more patent lawsuits from the original printer manufacturers (OEMs). Many distributors worry that the products they sell could be involved in costly lawsuits and legal disputes.
Is it possible for buyers in such litigious markets to have confidence in operating and growing their businesses? Ninestar can show you how at its upcoming Patent Talk Webinar—at 15:30 Greenwich Mean Time, July 21, 2022.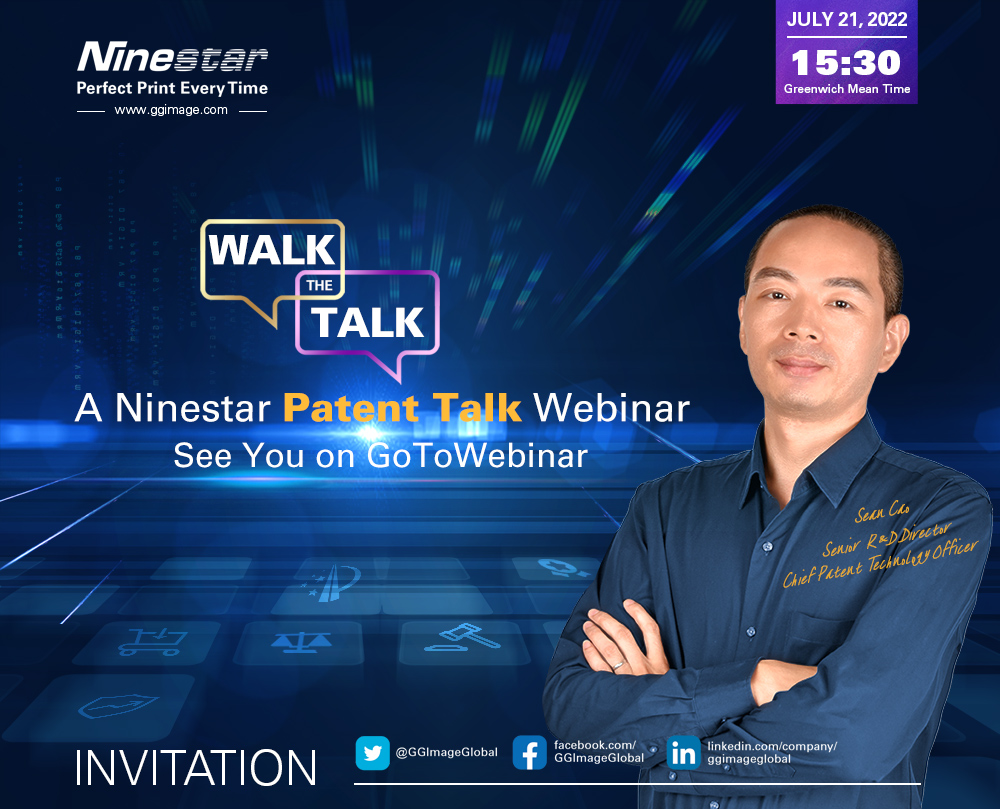 Sean Cao, the Chief Patent Technology Officer (CPO) and senior R&D Director at Ninestar, will share his insights on IP risk control. Cao, who has worked in Ninestar's legal department for 20 years, has mastered patented technology and design, and has achieved many patent successes.
The Patent Talk Webinar will reveal how you can:
Capture local markets with safe, first-to-market solutions;

Gain profits with quality, patent-safe products that feature innovative designs;

Safeguard your business without being impacted by patent infringement disputes.
This webinar is FREE, so CLICK HERE to register now to apply for a place at the webinar.

Walk the Talk features a series of webinars that leaves no stone unturned in bringing you the latest ideas, innovations, strategies, experiences and opportunities to thrive in the new post-pandemic landscape. Patent talk is the second episode of Walk the Talk series. Stay tuned.