In the turbulent times of fighting against Covid-19, managing printing costs to be put in place definitely helps companies' sustainability. G&G P4100 and M4100 models are tailored to offer business owners with an economical printing option.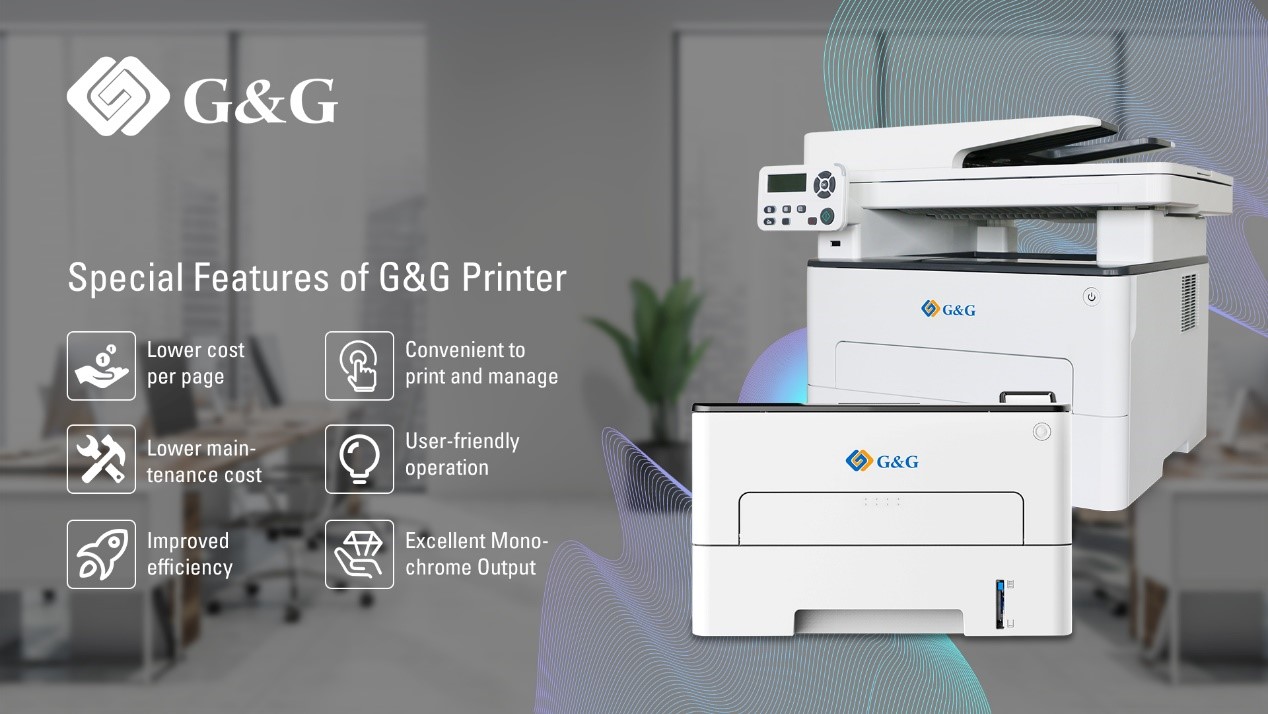 >Lower cost per page: low owning cost, up to 11,000-yield cartridge and the separate design of drum unit from the toner lower the cost per page a lot, making a much-lowered running cost than the counterpart of G&G printer.
>Lower maintenance cost: the metal frame design provides maximum protection to printers and lowers paper jam rate.
>Improved efficiency: high printing speed of 33ppm and auto duplex printing guarantee highly-efficient work.
>Convenient to print and manage: wireless connection, fine printing, poster mode, clone mode, and mute mode are available to meet different printing needs.
>User-friendly operation: one-step driver installation enables users to get started quickly and easily.
>Excellent monochrome output: with well-shaped and highly-legible printouts, the two models are suitable for most workplaces.

Also, with printing, scanning, photocopying and a 50-sheet automatic document feeder combined into a compact and elegant metal structure, the three-in-one G&G M4100 seamlessly integrates paper and digital workstream for various application in home working and schooling.



If you want to know further information about G&G printers, please feel free to contact your sales manager or send email to info@ggimage.com.