Why continue to drain your wallet every time you need to purchase new printer cartridges or other printer consumables? Do you yearn for a more affordable option without compromising quality? G&G printer cartridges are the solutions you've been seeking! Let's dive into the world of compatible printer cartridges and explore why they can be your ultimate printing solution.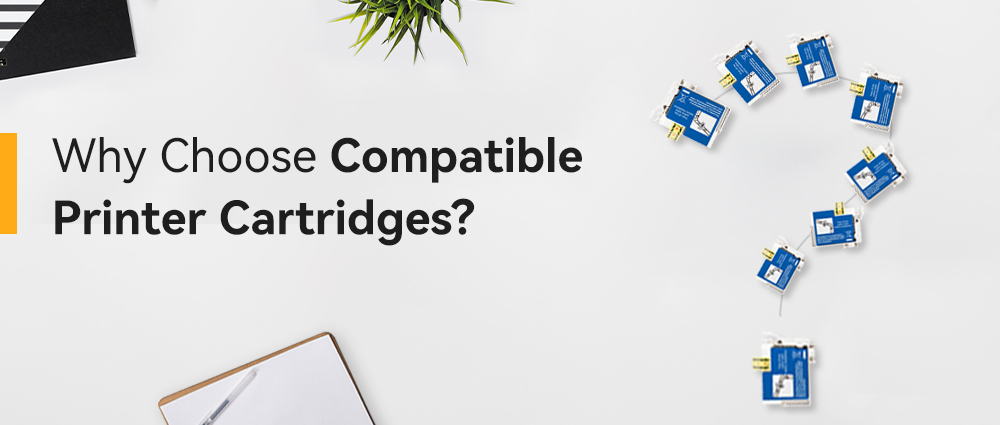 1. A More Cost-Effective Solution
Can you imagine slashing your printing costs without compromising quality? Compatible printer cartridges and remanufactured toner cartridges make it possible! OEM cartridges, often produced by printer brand manufacturers, tend to be expensive. Compatible cartridges, on the other hand, offer a wallet-friendly alternative that can work seamlessly with various printer models but doesn't skimp on performance. Say goodbye to high prices and hello to significant savings!
2. Comparable Quality and Performance
Many people believe that using compatible cartridges means compromising on print quality. However, that notion is outdated. Today's compatible cartridges are produced with advanced manufacturing techniques and adhere to strict quality standards. Trusted cartridge manufacturers including G&G invest in research and development to ensure that compatible cartridges deliver excellent results, comparable to those of OEM cartridges. You can expect vibrant colors, sharp text, and reliable performance from those cartridges.
3. An Environmentally Friendly Action
Are you concerned about the environmental impact of printing? By choosing compatible printer cartridges and remanufactured cartridges, you are reducing your carbon footprint. Reputable compatible cartridge manufacturers including G&G adhere to strict environmental standards and certifications. We implement eco-friendly practices, such as responsibly sourcing materials, reducing waste generation, and building sewage treatment system. Choosing compatible cartridges from certified manufacturers is a responsible and sustainable choice that helps in minimizing your carbon footprint.
In conclusion, choosing compatible printer cartridges is a smart decision. With cost savings, comparable quality, and environmental sustainability, compatible printer cartridges can make a difference in your life and work. Embrace the benefits of compatible printer cartridges and reach out to us to experience an affordable and high-quality printing journey. It is time to print smarter and keep your hard-earned money where it belongs – in your pocket.