As a leading brand in the printing industry, G&G understands the importance of delivering high-quality ink that meets the demands of professional photo printing. Introducing G&G Gloria, our exceptional
dye based ink
specially formulated for photo printing enthusiasts. With its superior range of vivid, expressive colors and excellent all-weather fastness, G&G Gloria sets the bar high for photo printing excellence.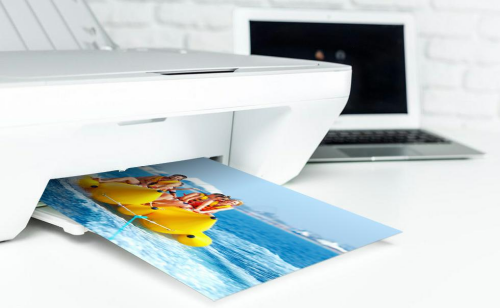 Unleash the Power of Colors
When it comes to printing captivating photos, color reproduction is a crucial factor. With G&G Gloria dye based ink, you can unlock the true potential of colors. Our advanced formulation ensures that every hue, shade, and tone is accurately represented on your prints, resulting in stunningly vibrant and lifelike images. Whether you're capturing breathtaking landscapes or preserving cherished memories, G&G Gloria guarantees outstanding color accuracy that will leave you truly impressed.
Durability that Endures
Preserving your precious memories is essential, especially when displayed or stored in various environments. G&G Gloria offers exceptional all-weather fastness, ensuring that your prints withstand the test of time. Our dye based ink is resistant to fading, smudging, and water damage, providing long-lasting prints that preserve the vividness and clarity of your images. With G&G Gloria, your cherished memories will remain vibrant and intact for years to come.
Trustworthy Partnership with G&G
At G&G, we value the trust our customers place in us. We understand that earning your trust is an ongoing commitment, which is why we strive to provide exceptional products and services that meet your needs. Our dedication to ethical business practices means that when you choose G&G Gloria dye based ink, you can rely on our commitment to respecting you as a customer. We value your feedback and believe in the importance of constant improvement. At G&G, we take your suggestions seriously and use them to enhance our products and services. By listening to your needs, we can better support you on your printing journey, ensuring that you have the best experience possible. Our commitment to delivering quality products and services is unwavering because we believe that you deserve nothing less. Trust in G&G to be your reliable partner in the world of printing.
Conclusion
Capturing cherished moments and preserving them in print requires ink that can truly bring them to life. G&G Gloria dye based ink is the perfect choice for photo printing enthusiasts who crave vibrant colors and long-lasting prints. With its superior range of vivid, expressive colors and top-notch all-weather fastness, G&G Gloria ensures that your prints exude lifelike beauty and stand the test of time. Trust in G&G as your partner in printing excellence, and experience the transformative power of G&G Gloria dye based ink.