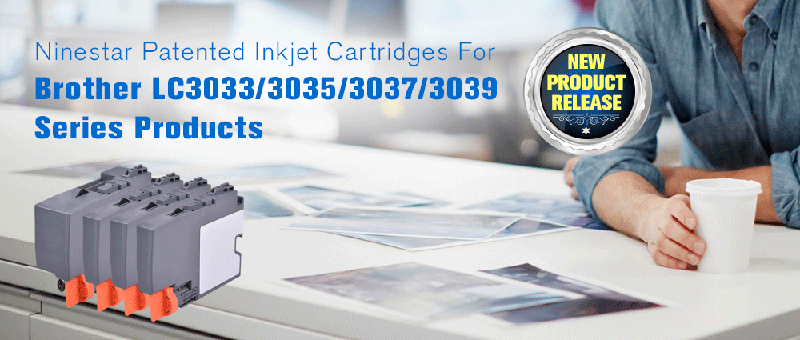 Background:
Targeted at SOHO, Brother released a series of printers in North America on April 4, 2018. Different from the previous launch, all released printers are A4 format printers. In July, same year, Brother released a series of A3 format printers, positioning at business and enterprises users. Since then, Brother's new printers (the 4th generation) have swept the globe market.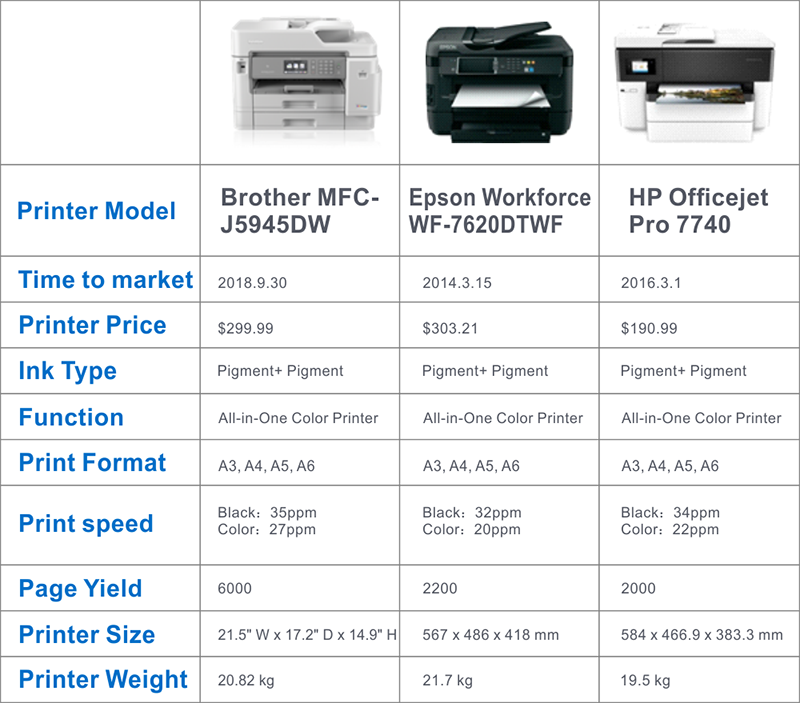 Compared to the similar printers in the market, we can see the advantage of Brother's new printers is with high page yield. Users don't need to replace cartridges frequently.
Structural Comparison of OEM Cartridges: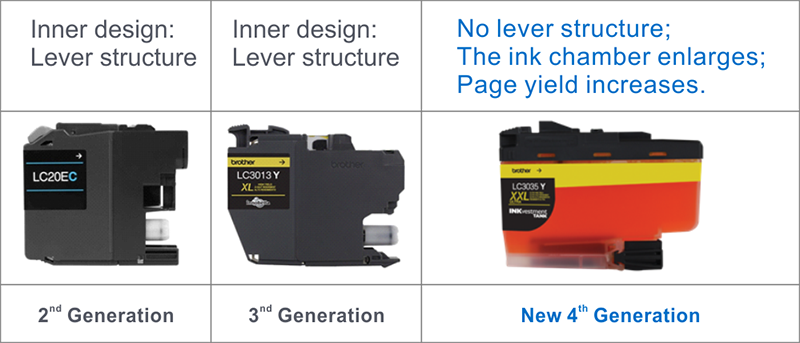 >> The appearance of the new 4th generation's cartridges has changed a lot when compared to previous generations'. The size enlarges so the ink volume and page yield increase accordingly.
>> Inside the cartridges, the lever structure design was cancelled. At the same time, the printer structure has been greatly changed. For example, the photoelectric sensor (was originally in ink cartridge) was moved to printer. And an ink chamber was added in the printer. That results in a higher requirement for the ink quality. Ninestar self-developed high-end pigment ink and dye ink perfectly meet the requirement.
Ninestar Solution:
Ninestar new with chip ink cartridges for use in Brother 4th generation printers Available Now!
>> With chip!
>> Self-developed patented design
>> High page yield (equals to OEM's)
>> Quality ink formula brings quality and stable printout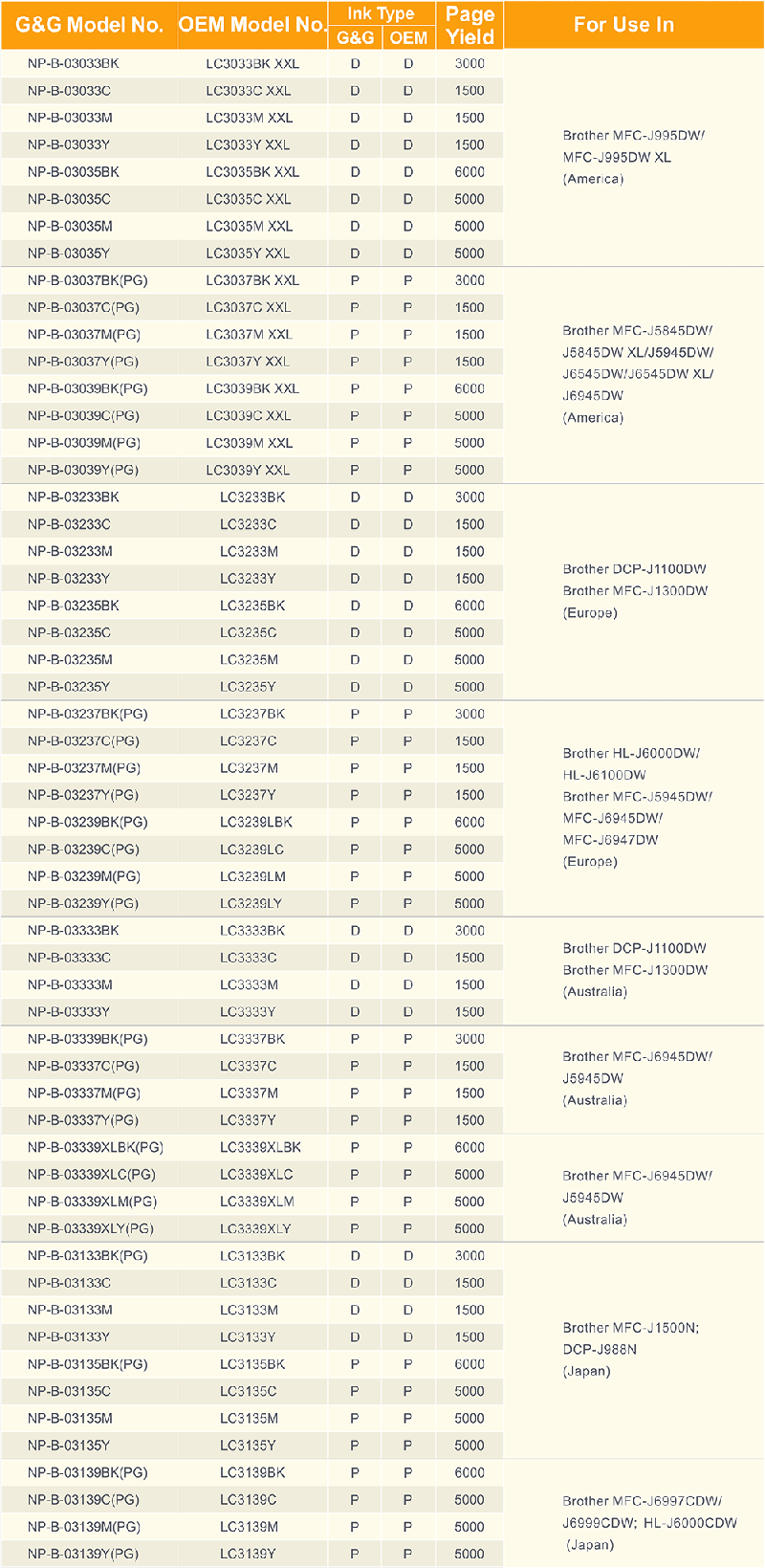 For further information, please contact your sales representatives or email to info@ggimage.com.