G&G, a premium global brand delivering gold standard consumables and professional printing solutions, today announced the launch of cutting-edge TurboTec technology for Canon GPR51/53/55/57 series toner bottles.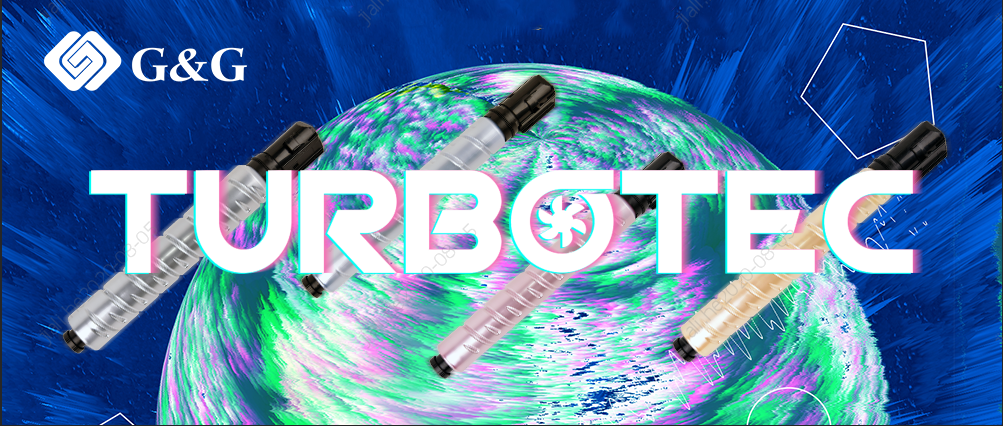 Introducing Canon's IAP Toner Bottles

Canon GPR51/53/55/57 series products use its Insulated Air Pressure (short for IAP) bottles. According to Canon, the IAP bottles provide a number of benefits including a more stable toner supply, cleaner & easier operation and less plastic waste.

Why You Need Patented Workaround for Canon IAP Toner Bottles?

So far, Canon has deployed IAP toner bottles in its imageRUNNER ADVANCE and
imageRUNNER ADVANCE DX series printers. Canon's product lines show that traditional toner bottles are gradually replaced by its IAP counterparts. IAP is trending.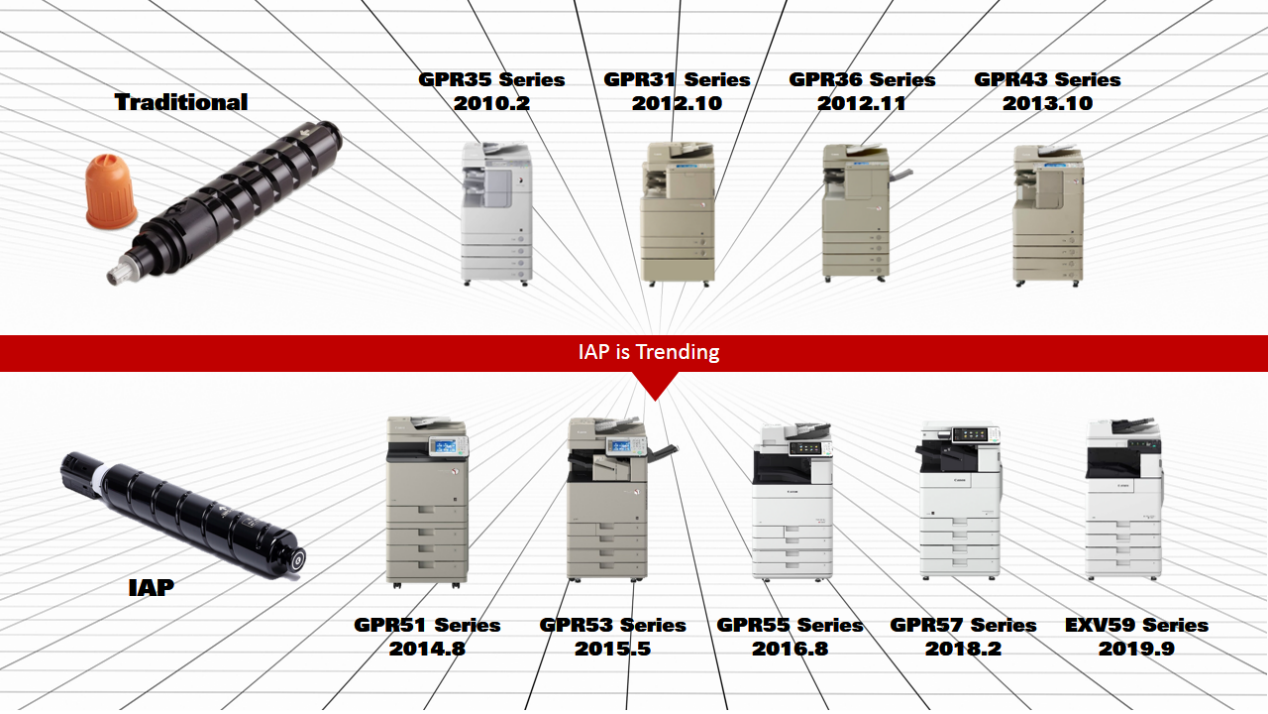 G&G TurboTec: Performance Equals to the Original

Inspired by automobile's turbocharger technology, G&G's patented solution for Canon IAP toner bottles features a set of turbocharging components above the powder nozzle that increases toner supply efficiency. By introducing external air into the bottle chamber, toner will be stably and efficiently supplied to the printer.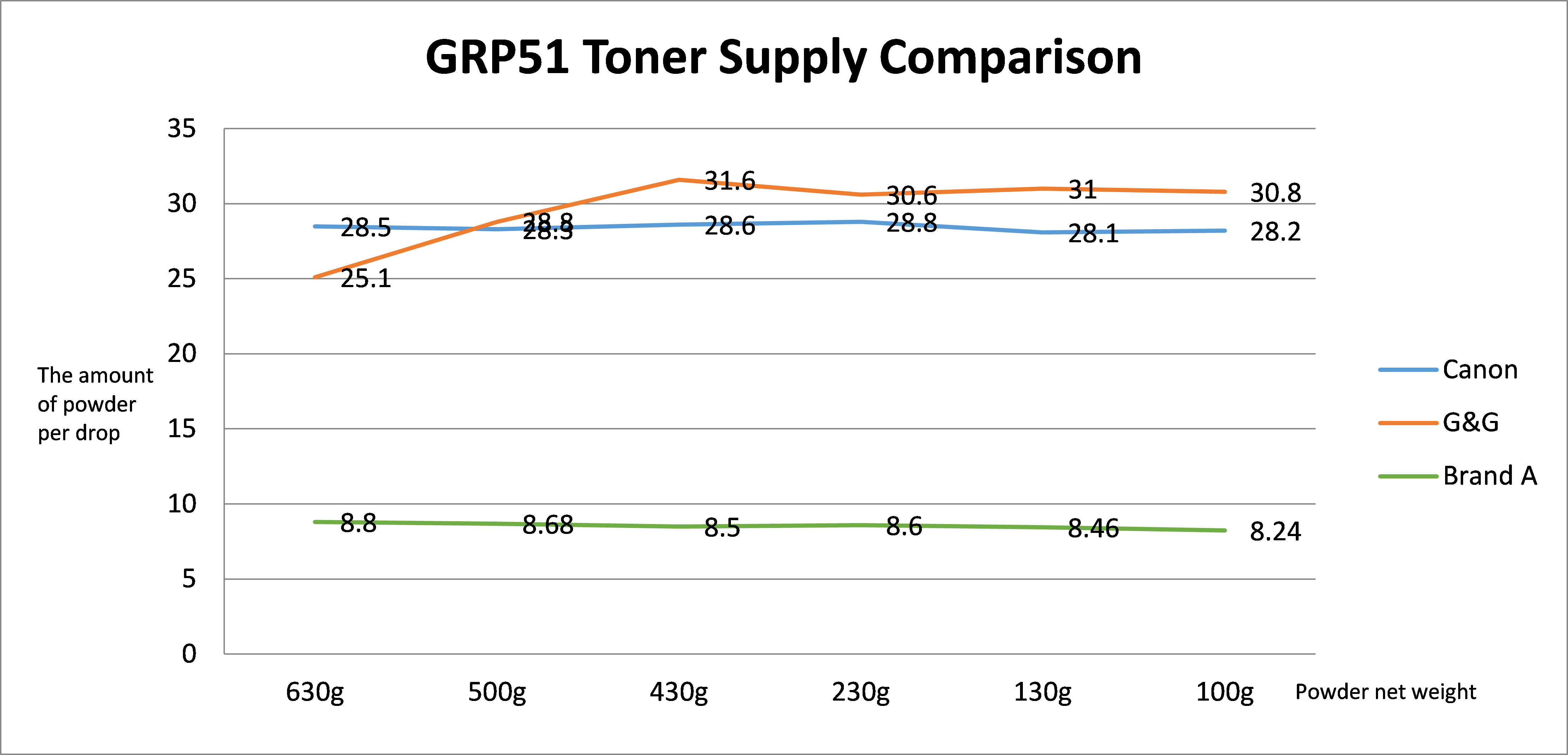 *Data Source: Ninestar Lab. Above tests were conducted under the same conditions.

Other Benefits:

>Less waste powder, lower maintenance cost due to the enhancement of powder fluidity and uniformity empowered by TurboTec.



>Less pollution & damage to printer
>MPS Compliant
>OEM-equivalent user experience

G&G TurboTec not only provides patented design but also functions as well as Canon's.

Print Performance: Canon GPR51 VS G&G GPR51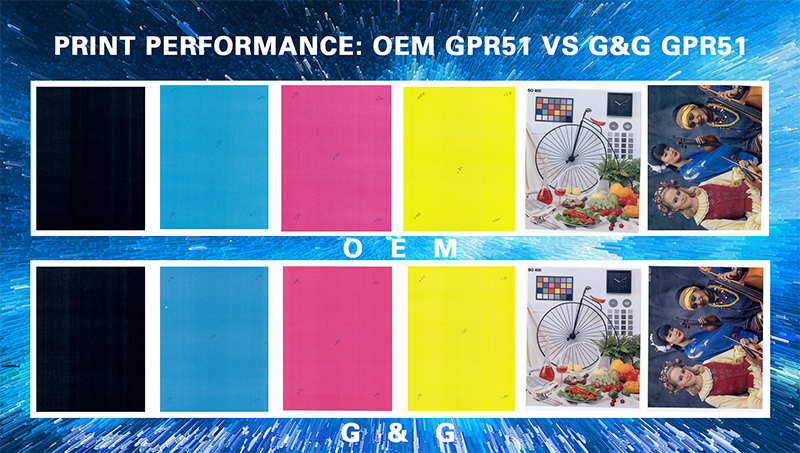 G&G Replacement Toner Bottles Deploying TurboTec Are Available:

GPR-51/C-EXV47/NPG-65 Color
GPR-52/C-EXV48/NPG-66 Color
GPR-53/C-EXV49/NPG-67 Color
GPR-55/C-EXV51/NPG-71 Color
GPR-57/C-EXV53/NPG-73 Mono
GPR-58/C-EXV55/NPG-76 Color
Cartridge 034 Color
C-EXV54 Color
C-EXV59 Mono
NPG-84 Mono

For more information, please contact your sales manager or send email to info@ggimage.com.

*All trademarks referenced are property of their respective holders and are used for identification purposes only.