Let's admit it, the hybrid working environment is here to stay. For this purpose, the G&G GoPrint P2022 series single function laser printer have been designed to meet the demands from small office and home office users in the hybrid working environments.
If you're working from home or in a small workgroup, you should check out why these are the right printers with the right balance of efficiency and performance for you.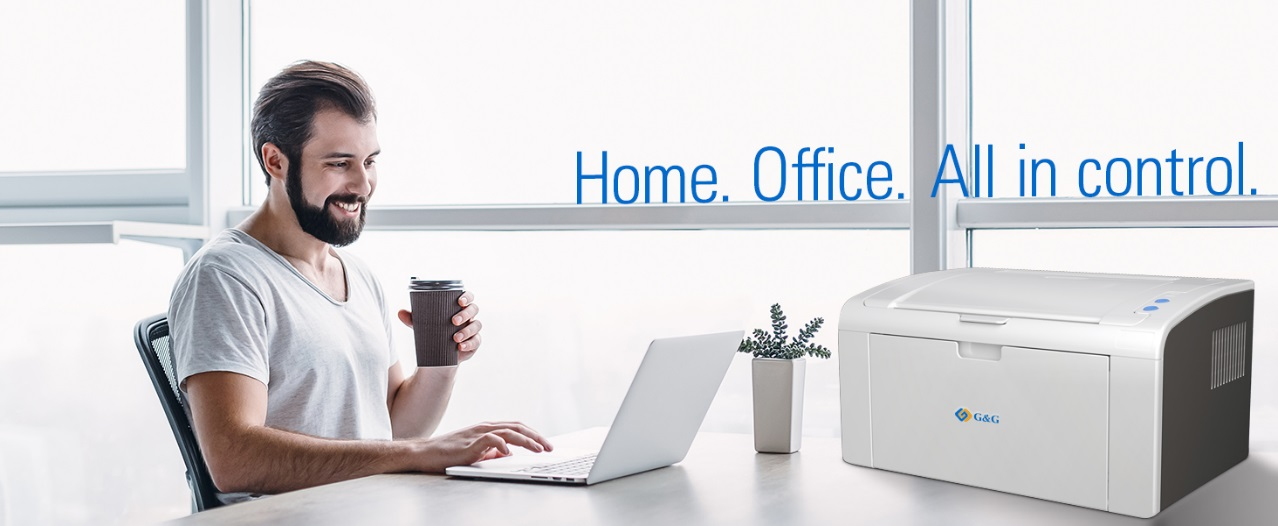 Small Footprint
Designed to meet the black and white print needs for family rooms and small office, G&G P2022 series measure 337 x 220 x 178 mm (13.27'' x 8.66'' x 7.01'') and weighs in at just 4.5KG (10.47 pounds). The G&G devices can easily handle a 2,000-pages per month printing volume. That is very comparable to most of its competitors, yet it's light enough to move around as needed without taking up a huge amount of your precious space.
Myriad Connectivity Options
G&G P2022W* provides multiple connectivity options like Ethernet, Wi-Fi, Wi-Fi Direct, and connecting to a PC via USB2.0. Other mobile connectivity includes Apple AirPrint and the G&G SmartPro App. This SmartPro App is flexible enough to manage prints from Android and iOS platforms. With a built-in scanning function in the App, you can easily scan your documents with your phone's camera.
Brilliant Outputs at Unbeatable Cost Per Page
G&G P2022 printers offer exceptional fast black-and-white printing up to 22 pages per minute (A4) and 23 pages per minute (letter). Faster printer and fewer interruptions mean more efficiency in meeting your goals. Its 1200 x 1200 dpi resolution, ensure your text stays crisp with more budget- and environmentally-friendly outputs.
According to the latest IDC data, A4 laser printers enjoyed the biggest shipment increase in consumer market after the Covid-19 outbreak. It's expected the demand for A4 laser printers among consumers is still growing. Dealers—who are experiencing unstable printer supply caused by chip shortages—looking for new opportunities are always welcome to learn more via info@ggimage.com.
*G&G GoPrint P2022 Series include the P2022 and P2022W. Models with the "W" support Wi-Fi connectivity and the G&G SmartPro App while models without the "W" do not.