Ninestar's Color Talk, the first in its "Walk the Talk" series of webinars, was held on May 19, 2022. Hundreds registered and attended this short and punchy 15-minute webinar to seek information on color solutions to help them win loyal end-users and markets.
During the webinar, Ivan Tian, business development manager at Ninestar, met with Amy Jia, a 15-year expert in color toner technologies about what makes a good color toner cartridge.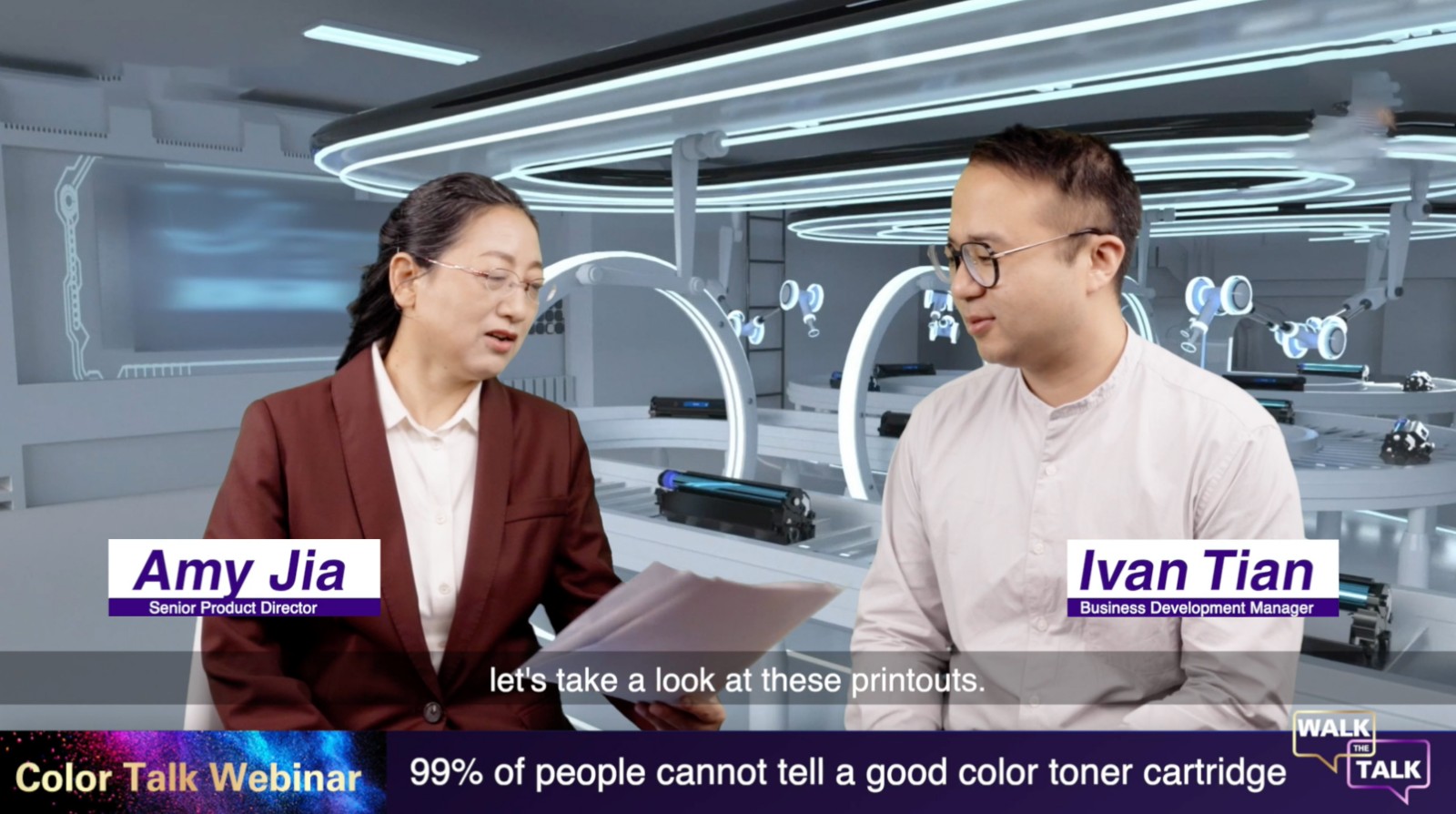 Jia surprised many with her frank opinions about the difference between reman and new-built cartridges. She also provided solid advice on what makes a good color toner cartridge. "It is the result of precise design, component selection, and rigorous testing," she said. "It is not just a simple assembling and screwing procedure." She explained it is crucial to have a precise component design to achieve a perfect mature sealing technique as it is more challenging to seal color toner cartridges than mono ones.
With her expertise in the working characteristics and principles of various components that go into a color toner cartridge, Jia cited the millions of dollars Ninestar has invested in advanced testing equipment. In her view, conducting a variety of tests for each component is critical in ensuring that a well-matched combination produces a stable toner cartridge.
When it comes to the selection of toner type, Jia revealed Ninestar uses a higher-cost chemical toner in its color cartridges. She stated chemical toners bring a higher transfer rate and better color performance compared to physical toners.
Tian also asked Jia to explain more about the relative color performance between remans and new-builds. You can watch Jia's answers, at https://www.ggimage.com/zh-en/About_Us/walk_the_talk/ to watch the webinar recording and find out by yourself.
For more information or to suggest a "Walk the Talk" webinar topic, please contact marketing_center@ggimage.com.