Ninestar has been nominated for the "EOS Manufacturer of the Year" award in PrintIT Awards 2022 alongside other top brands including Brother and PCL Direct.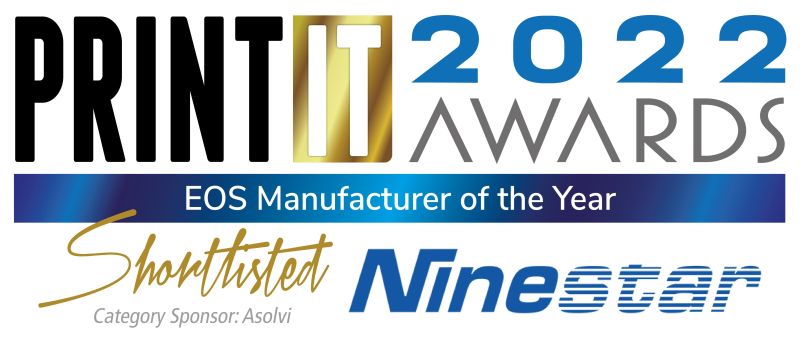 EOS, which is short for Electronic, Office and Supplies, created a comprehensive array of PrintIT awards to recognize and celebrate the achievements of the UK print and MFP technology sector. The "EOS Manufacturer of the Year" award requires winners should provide solutions engineered to match OEM-original supplies and offer high quality, cost-effective alternatives.
As a one-stop printing solutions provider, Ninestar offers an extensive product range, and provides alternative supplies for more than 90% of OEM brands including HP, Canon, Epson, Brother, Samsung, Kyocera, and Ricoh. Ninestar is committed to providing a gold-standard, cost-effective, environmentally conscious printing consumables experience around the world.
"We are very proud to have been shortlisted for the PrintIT Award 2022," said Eric Zhang, General Manager of Ninestar Image. "The nomination has proven that our products are living up to the expectations of users."
According to Zhang, Ninestar recently has released its 2021 Environmental, Social, and Governance (ESG) Report to fulfill its social responsibility.
"Being nominated for a prestigious award like this continues to motivate us to keep providing exceptional service and high-quality products," added Zhang.