At G&G, Innovation is more than just a concept; it's woven into our DNA. Within our dynamic team, a group of innovators is infusing fresh ideas into various fields, driving G&G to stand out. In terms of branding, G&G has launched its adorable penguin family to connect with its audience, build trust, and set itself apart from the competition.
While printer OEMs dominate the market with their recognizable logos and slogans, the aftermarket remains relatively unknown. However, G&G has decided to change that narrative with its innovative branding, led by Adam Miao, Global Branding Director at G&G. Meet Adam Miao, who is deeply passionate about infusing innovation into branding.
G&G's branding journey centers around an iconic symbol - the penguins. These charming birds have graced G&G's packaging for 23 years, symbolizing a promise of a quality printing experience and environmental sustainability. It's these lovable penguins that make G&G products instantly recognizable and trustworthy.
"In a bold and innovative move, G&G took this branding to the next level by enlisting the talent of a former Disney animator, Lily Dell," said Miao. This collaboration has resulted in the creation of two captivating animated short films: "Holiday Photos" and "Gone Fishing," featuring G&G's beloved penguins, including Emperor Penguin, Greg, and Grace.
The G&G Penguin Family come to life with unique personalities: Emperor Penguin, embodying knowledge, influence, and professionalism; Greg, the curious and reliable penguin; and Grace, the lively, adorable, and spirited penguin, representing the relentless passion that G&G invests in every product they create. "They reflect all characteristics you can expect from G&G", said Miao.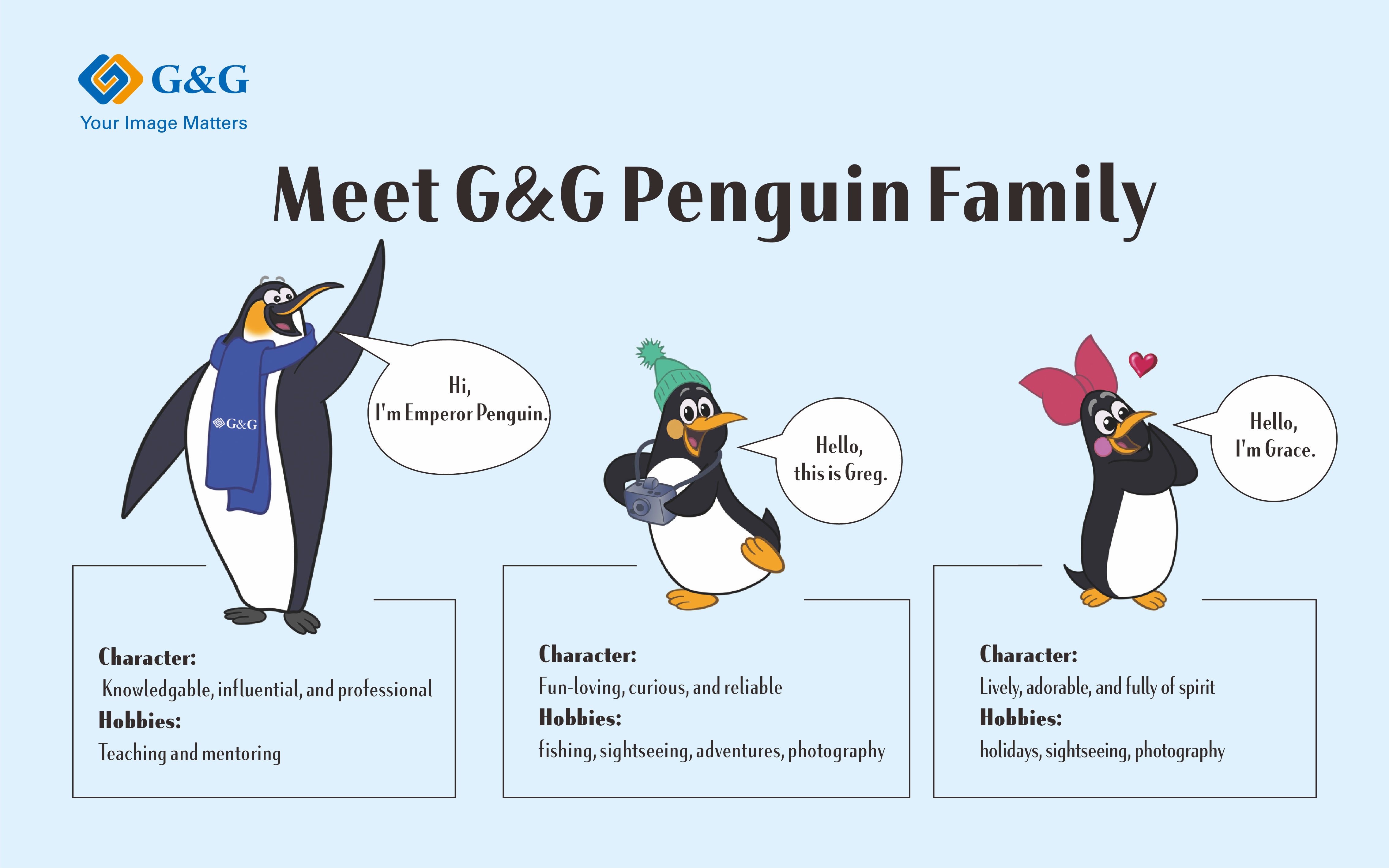 These short films not only showcase G&G's dedication to creative storytelling but also reinforce its brand's values and personality. "Through these films, we not only entertain but also emphasize our dedication to providing gold standard printing solutions," Miao emphasized.
"G&G's Penguins are more than just symbols; they are ambassadors of innovation, quality, trust, and a commitment to an exceptional printing experience. Whether you're in healthcare, education, business, or design, whether you're at home or in the office, I want you to have a superior printing experience," said Miao.
"You need a G&G Penguin Cartridge!" G&G's creative use of penguins on packaging has made a lasting impression on their customers, who now insist on "penguin" cartridges. With its unique and innovative branding strategy, G&G is leading the way to expand brand visibility and recognition.